Our Company | Nashville, Tennessee
Does Bill Ragan Roofing Company Use Subcontractors?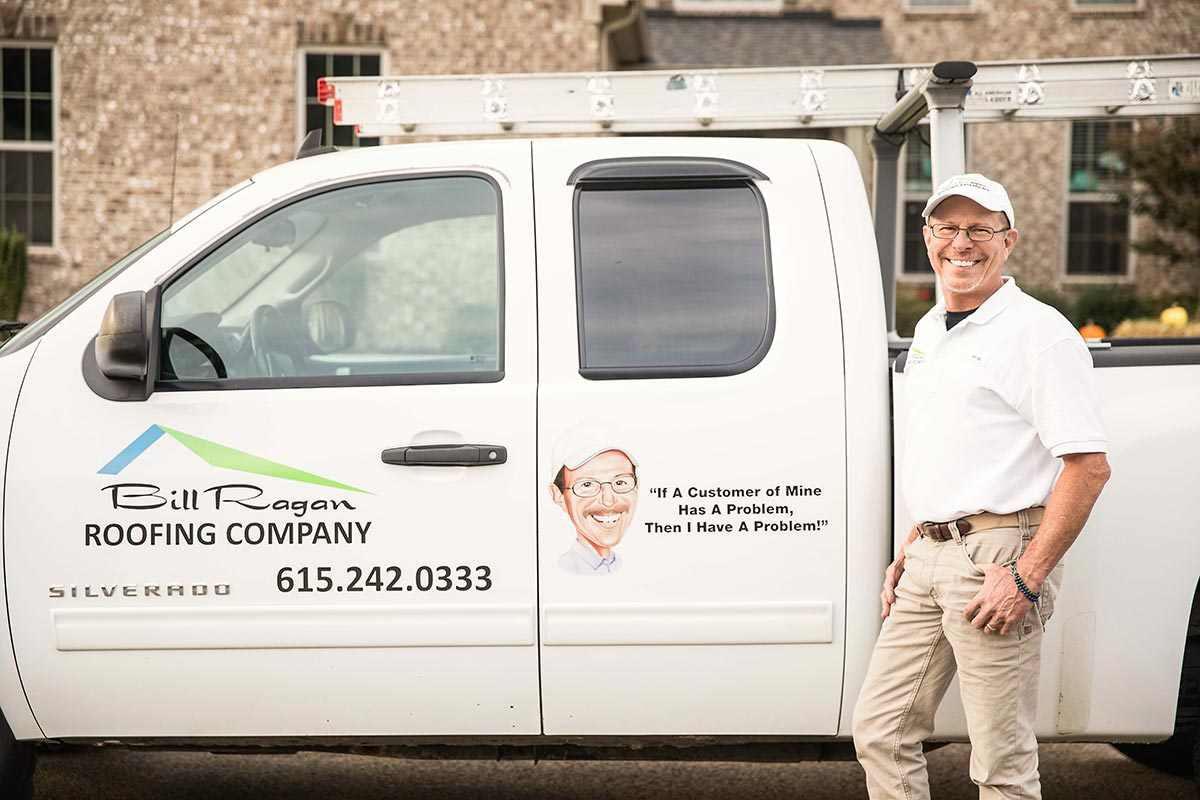 Bill Ragan Roofing Company has proudly provided the residents of Nashville and surrounding areas since 1990 with high-quality roofing services. For over 30 years, we've helped customers get the roof of their dreams while answering any concerns they may have.
One of the main questions or concerns homeowners in Nashville have is about using subcontractors. We understand some people may have had a bad experience with them before.
While this may make you hesitant, we're here to provide transparency and give you honest information about our crews. To help alleviate the concerns of you and other homeowners in our area, we're going to answer the 6 most common questions we get asked about our subcontractors and their crews.
6 common questions we're asked about our subcontractors
We understand some customers are hesitant about using subcontractors for their roof project. To help relieve some of those fears, we're going to answer the 6 most common questions homeowners have about subcontractors.
1. "Do you use subcontractors?"
Yes, Bill Ragan Roofing Company uses subcontractors for our roof replacements. While we have the capacity in-house to take care of you during the entire roofing process from start to finish, we need our subcontractors to help out with actual work.
During your roof replacement, you'll have our in-house project manager and your roofing advisor on-site to monitor the project. This ensures the workmanship reaches the high standards that we promise.
2. "How long have your subcontractors worked with you?"
Our subcontractors and their crews are like family. Most of our subcontractors and their crews have been with us for around 25 years.
And the ones that haven't been with us that long, we make sure they'll live up to yours and our expectations for your roof replacement.
3. "Are they good at what they do?"
Of course, our subcontractors and their crews are brilliant at what they do. We trust them to deliver high-quality work every time they're on a customer's property.
The guys and girls on our crews have been doing this kind of work for most of their lives. They're incredibly proficient in both hand nailing and air nailing techniques.
They are true masters of their craft. And if they weren't good at what they do, they wouldn't be working for us.
4. "Do they take safety precautions on my property?"
Our subcontractors take safety precautions to meet OHSA's standards. This includes using harnesses and tie-offs when needed.
They'll also take all proper precautions to protect your property (landscaping, deck furniture, light fixtures, etc.) when working. Previous customers always describe our crews as careful, polite, and pleasant.
5. "Will they clean-up after the job is done?"
We like to say, "we'll leave your property cleaner than it was before we started your roof replacement." Our crews embody that statement.
They clean up during the entire process, and double-check after the project is completed to ensure a single nail or piece of debris isn't left behind.
6. "Are you liable for the subcontractor's work?"
Yes, we take responsibility for our subcontractor's work. That's why we're proud to offer you a lifetime workmanship warranty.
If we trust them enough to back up their work for the lifetime of your roof, you can trust them to get the job done right. And if there's ever a problem with the workmanship, we'll be there to take care of it.
Learn more about how Bill Ragan Roofing Company and our crews take care of your roof
Now you know the answers to the 6 most common questions potential customers have about our subcontractors. If you have any more questions, don't hesitate to reach out to your roofing advisor.
We put a huge emphasis on advising and educating our customers. Below you'll find helpful links to help answer more common questions about roof replacements.
Here, at Bill Ragan Roofing Company, we want to give you an experience like no other in the roofing industry.
To learn how we do this, check out this article on What Does Bill Ragan Roofing Company Do?.