Air Gun vs. Hand Nailing: Which Roof Installation Method is the Best?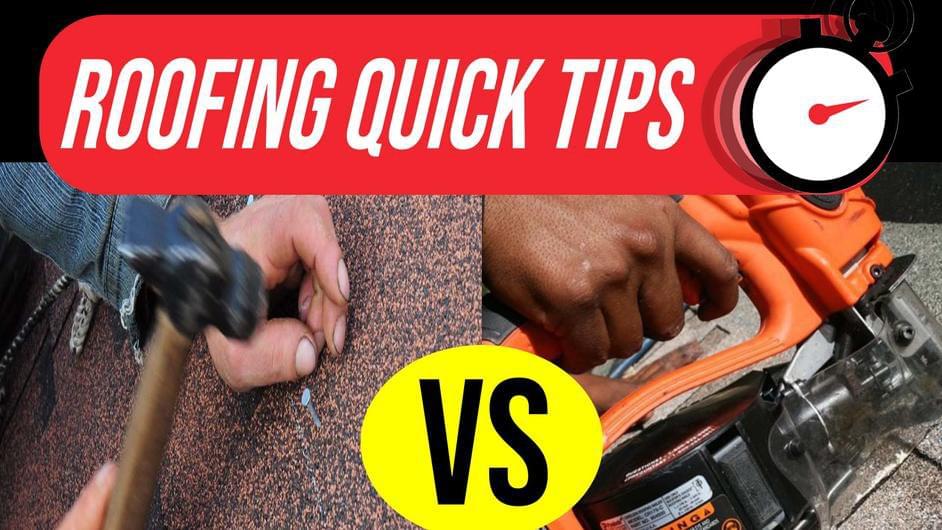 Air gun vs. hand nailing: which one is right for you?
There are two types of installation methods used to install roof. There's the old, tried, and true way of nailing by hand.
On the other hand, there's air nailing by using an air compressor and a nail gun. You may think the installation method you choose for your roof replacement isn't a big deal.
But the truth is, it's a pretty important decision to make. Both are great options, but you need to determine which one is right for you and your situation.
But how can you make this important decision without knowing what each one has to offer? The best way is to compare the two installation methods and figure out why you would choose one over the other.
For over 30 years, the team at Bill Ragan Roofing has provided honest and unbiased roofing information. Because of this, I'll break down the differences between the two installation methods.
In this quick tip video, we compare air gun nailing to hand nailing to help you figure out which one is right for you. After watching and deciding on the installation method, check out How to Hire a Good Roofing Contractor to find a great company in your area.