Roofing Contractors | Roof Cost
Do Roofing Companies Offer Financing? (Is Financing a Good Idea)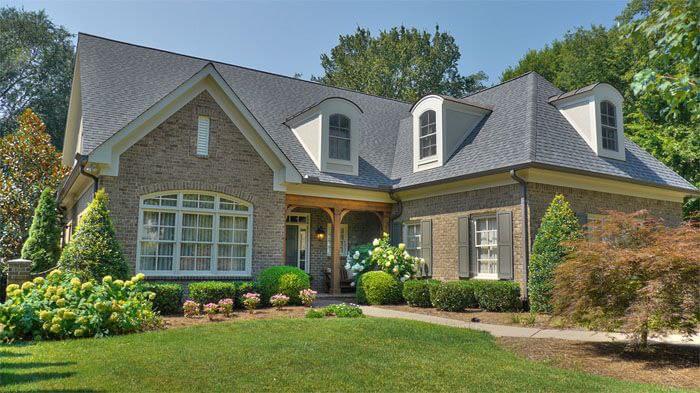 The biggest concern homeowners have about their roof replacement is how much it'll cost. While some people may be able to afford the price without help, most homeowners will look into financing their new roof.
If this sounds like you, you're probably trying to figure out where to go for roof financing. That's why a big question homeowners ask is, "Do roofing companies offer financing?"
Here at Bill Ragan Roofing, our main goal is to help you understand your roof investment. That's why we're going to break down a couple of financing options, including if you can do it through a roofing company.
By the end of this article, you'll know if roofing companies offer financing, the HELOC option, and if it's even a good idea to finance your new roof. And at the very end, you'll get access to our roof cost calculator for an idea of how much you'll have to finance.
Do roofing companies offer financing?
Yes, most roofing companies offer financing options. While some roofing companies offer financing in-house, most will offer it through an outside financing company.
I'll use our company (Bill Ragan Roofing) and the financing company we use (Acorn) as an example.
First, you'll get an estimate for the cost of your roof replacement from a local roofing company.
You can also use a roofing calculator to get a rough estimate and see your monthly payment based on that number.
But to learn what your monthly payment will actually be for your new roof, you'll need a roof assessment. After learning the price of your new roof, you'll be directed to the Acorn to answer some questions, get approved (depending on your credit score), decide how long you want to make payments, and agree on a monthly payment.
If you're approved, Acorn will fund your roofing project, and you'll be ready to start your roof replacement. Once the replacement process is completed, you'll sign off that you're happy with the work and your payments begin 30 days after they pay your roofing contractor.
This is just a quick example of how the process works with us. The local roofing contractor you decide to hire will walk you through their process to get approved.
But be aware, your roofing contractor has nothing to do with the approval process. They can point you in the direction of who to finance through, but it'll be up to criteria set forth by the financing company if you'll be approved.
Financing through your home equity line of credit (HELOC)
Financing with your roofing company or through the financing partner is always a great option. However, it's not the only way to finance your roof.
Another great option for homeowners is to get their own home equity line of credit or otherwise known in the industry as a HELOC. A HELOC is going to be the best option for most homeowners.
It takes a little bit longer to get it processed and approved than it would financing through your local roofing company. However, a HELOC is tied to a second mortgage on your home, and the interest rates will be much better.
If you think a home equity line of credit is better for you, reach out to your home mortgage lender to figure out the next steps.
Is financing your roof a good idea?
After learning the best financing options, you're probably wondering if it's even a good idea to finance your roof. No matter what the money situation is, financing is a great option for anyone.
Whether you decide to finance your roof or not depends on your specific situation. However, no matter how big or small, a roof is always going to be an expensive purchase.
In reality, most homeowners don't have the money to pay for it all at once. Financing makes it easier to afford the investment of a new roof with easy monthly payments.
Some homeowners don't want to mess with their financial portfolio and want monthly payments with the option to pay it off early. Or maybe they don't want to dip into their savings, college fund, retirement, etc.
Whatever the reason, financing is a way to take the upfront financial burden off your shoulders.
How much will your roof replacement cost?
Now you know the two financing options for your roof replacement. No matter which route you go, you won't know the specifics until you talk to your local roofing contractor or the bank.
Either way, you need to know how much you're actually going to have to finance. While you'll never know the exact cost of your new roof until you get an assessment from a roofing contractor, we can at least give you an idea of the price.
That's where the calculator we developed comes in. Our Roof Cost Calculator gives homeowners like you a rough estimate of the budget they'll need for their upcoming roof replacement.
Since 1990, the team at Bill Ragan Roofing has helped homeowners like you get a beautiful new roof that fits their budget. If you're local to Nashville, don't hesitate to contact us for any of your roofing needs.
Use the Roof Cost Calculator to learn how much you'll have to finance for your upcoming roof replacement.