The 7 Best Roof Shingle Brands (Find the Right Shingle Brand for You)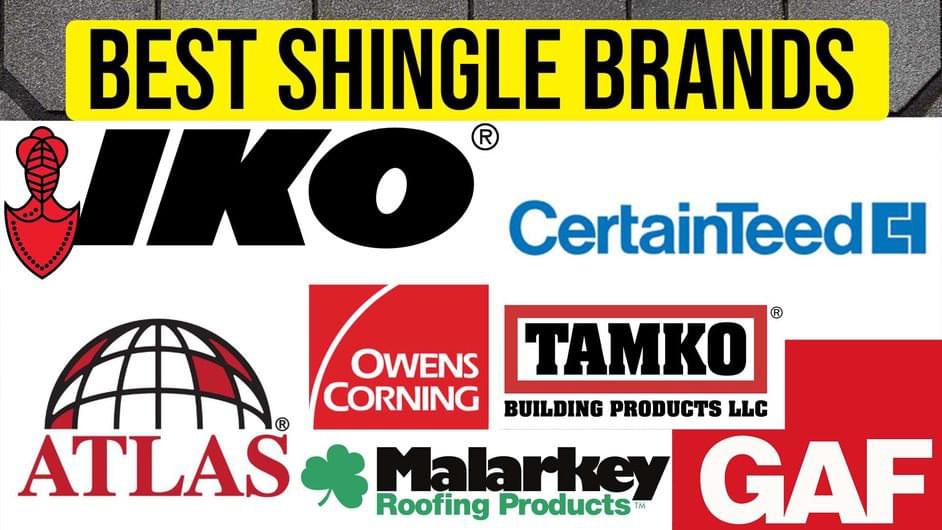 The 7 best roof shingle brands
Before replacing your asphalt shingle roof, you'll need to make some decisions. One of the biggest choices is deciding which type of asphalt shingle you want installed on your roof.
But it's not just the type of shingle, you'll also need to determine the actual brand of shingle you want to use.
Most roofing contractors have a preferred brand they use. However, some homeowners have a specific one in mind or just want to know the different shingle brand options. Unfortunately, it's overwhelming once you see all the shingle brands that are out there.
Wouldn't it be easier to narrow it down by finding the roof shingle brands that are considered the best?
That's exactly what this video aims to do. For over 30 years, the team at Bill Ragan Roofing has installed and worked with all of the top shingle brands. That's why I made this video on the 7 best roof shingle brands to help you find the perfect shingle manufacturer for your upcoming roof replacement.
After learning about the brands, check out Comparing 3-tab vs. Architectural vs. Luxury Asphalt Shingles to make sure you choose the right type of asphalt shingle for you.