Roof Damage | Roof Replacement | Insurance
Homeowners insurance: What's the process to replace a storm damaged roof?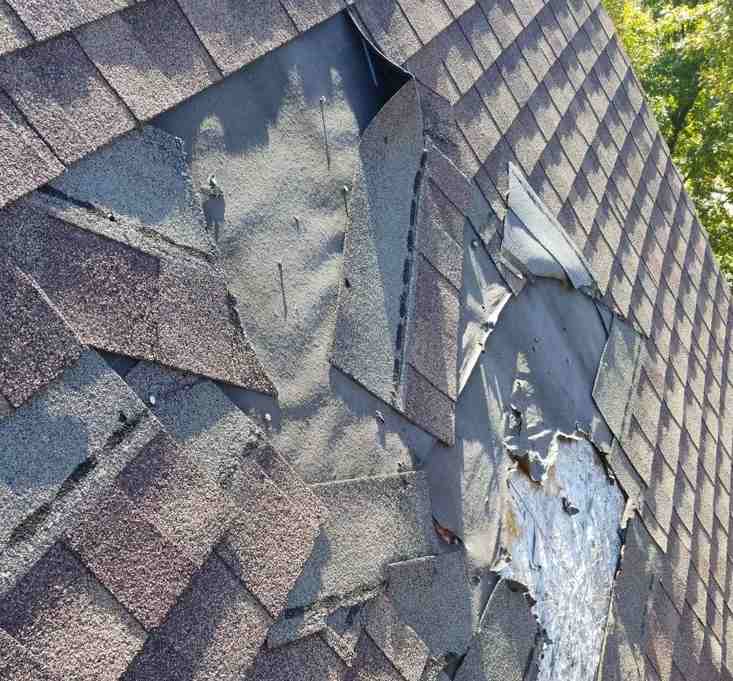 Did your area just get hit with a strong storm that caused damage to your roof? If you answered yes, then you're ready to begin the claims process for your new roof.
Most insurance companies walk you through the claims process. But never one to shy away from being helpful, I want to educate everybody on the process of getting your storm damaged roof replaced through homeowners insurance.
The team at Bill Ragan Roofing has been doing insurance repairs and replacements in the Nashville area for over 30 years. We always give you the best quality roof system while making sure everything is correct and included in the estimate your homeowner's insurance gives you. We work for you, not your insurance company.
By the end of this article, you'll find how insurance companies come up with an estimate, the homeowners insurance roof claim process, and why it's crucial you show your contractor your claim paperwork. And at the very end, don't forget to grab your free storm damage checklist.
How did the insurance company come up with my estimate?
Before we get to the claims process, it's important to know how your insurance came up with the numbers for your estimate. Insurance companies and contractors around the country get their estimates using software called Xactimate.
Xactimate ensures the estimate is in sync with the general pricing average of the materials in a given area. The cost of materials fluctuates from month to month, so all the line item's prices have to be updated monthly. This makes estimates vary from region to region.
How does the roof insurance claim process work?
If your area was hit by a bad storm and you think you may have roof damage, the first thing you should do is call your homeowner's insurance company. After giving them all the relevant info, they'll send an adjuster out to inspect the damage.
In the Middle Tennessee area, your insurance company might tell you to have your contractor out to inspect the damage before they'll send an adjuster out to do an inspection.
Depending on your policy, once your claim for storm damage is approved you'll get the insurance's estimate check for ACV or RCV. Below is a break down of each policy:
Actual Cash Value (ACV): This is the depreciated value of your roof. This means your insurance company will only pay you for the value of your roof today.
Replacement Cost Value (RCV): This means your insurance company will pay to replace your roof. Before your roof or repairs are completed, you will receive a check for the ACV of your roof. They'll hold back the amount they calculate that your roof has depreciated. This is called recoverable depreciation.
Recoverable Depreciation: This is the final check your insurance company will send you after you show proof that all the work has been completed. As stated earlier, this is the amount that your insurance company has determined that your roof has depreciated during its lifetime. If you don't have the work done, they don't have to pay you for the depreciated part of the claim.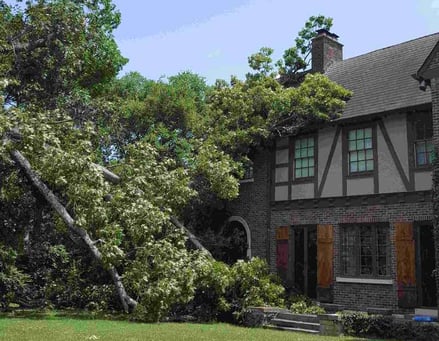 Why is it important for my insurance claim to be supplemented?
Now that you received your estimate and initial check from your homeowners insurance, you're ready to call a local roofing contractor. Because this is an insurance claim, there is no need to get a bunch of bids.
You're not trying to get the cheapest roof possible so find a local, reputable roofing contractor with a history of working with insurance companies, especially with supplementing insurance claims.
A valid question you should ask any roofing contractor you're considering working with is, "Do you help supplement insurance claims?" If their answer is anything other than, "yes," then you haven't found the right contractor yet.
Over half of every insurance claim needs to be supplemented. In my experience, most insurance adjusters leave a lot of line items off of the original estimates they give to homeowners. This means that they are not giving you enough money to replace your roof back to the way it was before the storm hit. Plus there may be code upgrades required by your local codes department that will need to be paid for.
If a roofing contractor won't help you supplement or give you tools to do it, and most don't, they are doing you a huge disservice.
Supplementing a claim means putting in the work to get your roof installed up to codes, and put back exactly as it was before the storm, except it will be new of course. When you supplement your claim, you'll get any missing line items that should have been added to the original claim paid for by your insurance company. An experienced roofing contractor helps you do this to ensure your entire roof gets covered by homeowner's insurance.
After hiring the right one, share all relevant claim paperwork with them (more on that later). If everything checks out after reviewing your estimate they'll be ready to begin the process of replacing your roof.
If you have an RCV policy, you'll have to show proof to the insurance company that the scope of work was completed when your roof was replaced. After sending in proof of completion, you'll get a check for the recoverable depreciation of the old roof and you'll have a new roof that should last years to come.
Now that you know the homeowners insurance claim process for getting your storm damaged roof replaced, you need to know why it's important to show your insurance paperwork to your contractor.
Why is it important to share insurance paperwork with my roofing contractor?
After your claim is approved you'll meet with your contractor to go over the plans for your new roof. When you meet, they'll ask to see your insurance paperwork.
Now you might think to yourself, "Why is my roofing contractor asking to see my insurance paperwork?" They ask because your claim has valuable information needed to ensure they do the job correctly.
The paperwork a contractor needs to see is anything related to the claim once it was approved. Depending on your homeowner's insurance policy, it will have the Xactimate estimate for the ACV or the RCV of your roof. It will also have a line item list of what your insurance adjuster found when they inspected your damaged roof.
Sharing your insurance paperwork allows your contractor to know the scope of work, protects you from insurance fraud, builds trust, and the insurance companies even tell you should share the paperwork with them.
Allows your contractor to know the scope of work required
Without seeing the insurance company's paperwork, your contractor won't know that you even have an insurance claim. A big problem you can run into when getting your roof replaced with homeowner's insurance is the cost being greater than the estimate. This happens when the contractor doesn't know the scope of work your insurance approved.
For example, some adjusters leave off items that are required by local codes. If your policy has a code upgrade provision in it, then your insurance company is responsible for paying for them. If the adjuster left all the code upgrades off, you'll get a price from your contractor that's much higher than the estimate.
Working in sync with your contractor ensures you get exactly what your damaged roof needs in compliance with your insurance. If they don't see the paperwork then they won't know what the insurance company included in the estimate or the scope of work required.
Saves you from committing insurance fraud
If you have an RCV policy, showing your paperwork can save you from insurance fraud. When the work estimate is less than what the insurance company agreed to pay, you don't get to pocket the leftovers.
To receive your recoverable depreciation, the items that were included in the claim must be included in the contractor's scope of work so you don't inadvertently commit insurance fraud.
That's why an RCV policy requires proof of completion before they send you a check for the recoverable depreciation. If you ask for the check but didn't get the work done, your insurance company won't make your life easy.
Establishes trust
Like I stated earlier, once your claim is approved, it makes getting multiple bids pointless.
With the sales process eliminated, your contractor can concentrate on getting you the best quality roof that your insurance allows as quickly as possible. It also means that a roofer has no incentive to oversell or make promises they can't deliver. This builds trust between you and your contractor.
You trust the contractor for their honesty and for breaking down your insurance claim. The contractor trusts you for sharing all relevant information so they can do the job right the first time.
When you share your insurance paperwork with your contractor, not only is trust established but a partnership as well.
Insurance companies tell you to
Some insurance companies require you to use a certain contractor, but usually, you get to pick your own. If you get to pick your own, most insurance companies literally have a statement in the fine print telling you to share the claim paperwork with your contractor.
For example:
Travelers: "Therefore, you and/or contractor should review this estimate carefully and let us know immediately if you have any questions prior to beginning any work."

Liberty Mutual Insurance: "We encourage you to work with the contractor of your choice in completing the repairs to your home. If you or your contractor has any questions or concerns about this estimate, please contact me at the number shown above."

Erie Insurance: "Please show the contractor a copy of our estimate so that they may call us should they have any questions."
If your own insurance company tells you to, then it's safe to say that you should share your paperwork. Remember your contractor is on your side. Work with them by sharing all your claim paperwork.
Hire a roofing contractor who knows how to handle insurance claims
After going through the claims process and sharing your insurance paperwork with your contractor, you'll be ready to begin the process of getting repairs or a roof replacement. If you're getting a replacement, be warned, your homeowners insurance won't cover an improperly installed roof.
Now that you know how the process works, you're ready to hire a roofing contractor. When researching potential roofing companies, it's crucial to find one that has experience working with insurance claims.
To help you why understand why this is important to you and your roof, we broke it down for you.
Since 1990, the team at Bill Ragan Roofing has been helping customers in the greater Nashville area with their storm-damaged roofs for over 30 years. We pride ourselves on giving our customers the highest-quality roof for their estimate. If you're local to Nashville, don't hesitate to contact us today so we can take care of your storm damaged roof.
Before researching potential roofers for your replacement claim, check out this article on Why You Should Hire a Roofing Company That Works with Insurance Claims.