Roof Damage | Roofing Contractors | Insurance
Should You Show a Roofing Contractor Your Insurance Estimate?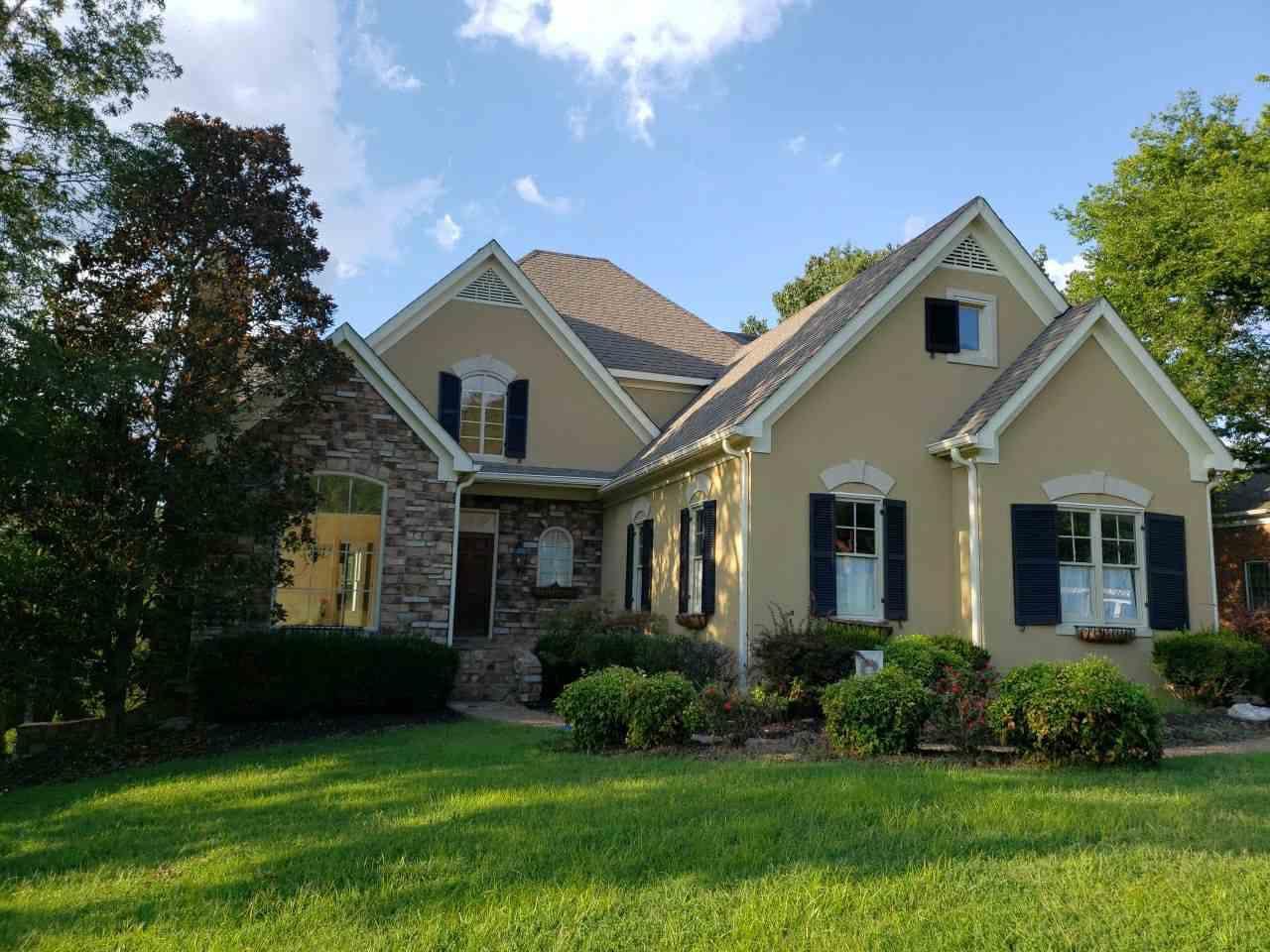 Waking up in the morning after a huge storm and finding roof damage is a stressful experience. To add to that stress, you also have to call your insurance company.
Dealing with insurance isn't a fun experience. But as long as you have homeowners insurance, you shouldn't have a problem.
Once you go through the claim process and it's approved, you're ready to get a replacement from the roofing contractor of your choosing. When talking to a potential contractor, I can guarantee the first thing they're going to ask is to see your insurance estimate.
Now you're probably wondering, "Should I do it?" and "Why should I do it?". By the end of this article, you'll know the answer to these questions.
The team at Bill Ragan Roofing has helped hundreds of customers in the Nashville area with their storm-damaged roofs since 1990. We do everything we can to give you the best experience possible during this stressful time. No matter what kind of storm damage your roof has, you can count on us to take care of your problem.
Educating you on all aspects of roofing (especially insurance work) is one of our main goals. That's why we're going to break down why sharing your insurance paperwork with a roofing contractor is important.
4 reasons it's important to show a roofing contractor your insurance estimate
You definitely need to show a roofing contractor your insurance claim. But why?
Sharing your insurance paperwork lets them know the scope of work, saves you from committing fraud, and more. The rest of this article digs deeper into the 4 reasons why it's important to show your insurance estimate to a roofing contractor.
1. They need to know the scope of work approved by the insurance company
Without seeing the insurance company's paperwork, your local roofing contractor won't know that you even have an insurance claim. If they don't see the paperwork, then they won't know what the insurance company included in the estimate or the scope of work required.
When a roofing contractor doesn't know the scope of work required, you can run into a major problem of the cost being greater than the estimate.
For example, some adjusters leave off items required by local codes. If your policy has a code upgrade provision in it, then your insurance company is responsible for paying for them. If the adjuster leaves all the code upgrades off, you'll get a price from your contractor that's much higher than the estimate.
Working in sync with your contractor ensures you get exactly what your damaged roof needs in compliance with your insurance.
2. It'll save you from inadvertently committing fraud
If you have a Replacement Cost Value policy (the insurance company will pay to replace your roof), showing your paperwork can save you from insurance fraud. When the work estimate is less than what the insurance company agreed to pay, you don't get to pocket the leftovers
To receive your recoverable depreciation, the items included in the claim must be included in the contractor's scope of work so you don't inadvertently commit insurance fraud.
That's why an RCV policy requires proof of completion before they send you a check for the recoverable depreciation. If you ask for the check but didn't get the work done, your insurance company won't make your life easy.
3. Helps builds trust between you and the roofing contractor
Once your insurance claim is approved, it makes getting multiple bids pointless. With the sales process eliminated, your contractor can concentrate on giving you the best quality roof that your insurance allows as quickly as possible.
It also means that a roofer has no incentive to oversell or make promises they can't deliver. This builds trust between you and your contractor.
You trust the contractor for their honesty and for breaking down your insurance claim. The contractor trusts you for sharing all relevant information so they can do the job right the first time.
When you share your insurance paperwork with your contractor, not only is trust established but a partnership as well.
4. Insurance companies tell you to
When you get your insurance paperwork you should always read the fine print. In the fine print, most insurance companies literally have a statement telling you to share the claim paperwork with your contractor.
Some examples of this are:
Travelers: "Therefore, you and/or contractor should review this estimate carefully and let us know immediately if you have any questions prior to beginning any work."
Liberty Mutual Insurance: "We encourage you to work with the contractor of your choice in completing the repairs to your home. If you or your contractor has any questions or concerns about this estimate, please contact me at the number shown above."
Erie Insurance: "Please show the contractor a copy of our estimate so that they may call us should they have any questions."
If your own insurance company tells you to, then it's safe to say that you should share your paperwork.
Why you need to hire a roofing contractor who works with insurance claims
Now you know that you should show your insurance estimate to a roofing contractor. You also learned the 4 reasons why it's important.
After reading this article, you're ready to show your paperwork and start the process to replace your storm damaged roof. But it's crucial to find one that has experience working with insurance claims.
Because we want to help every homeowner during a stressful time with their insurance claim, we wrote another article breaking down why you need to hire a roofing contractor who works with insurance claim.
Since 1990, Bill Ragan Roofing Company has proudly served Nashville and other surrounding areas. Whether you need repairs, a replacement, maintenance, or even a skylight, we provide you with a positive experience throughout the process. And after our job is done, you'll have a lifetime warranty on our workmanship.
To learn why it's crucial to hire a roofing company that knows how to handle claims, check out Why You Should Hire a Roofing Company That Works with Insurance Claims.