Roofing Components Explained to Homeowners: Optional Components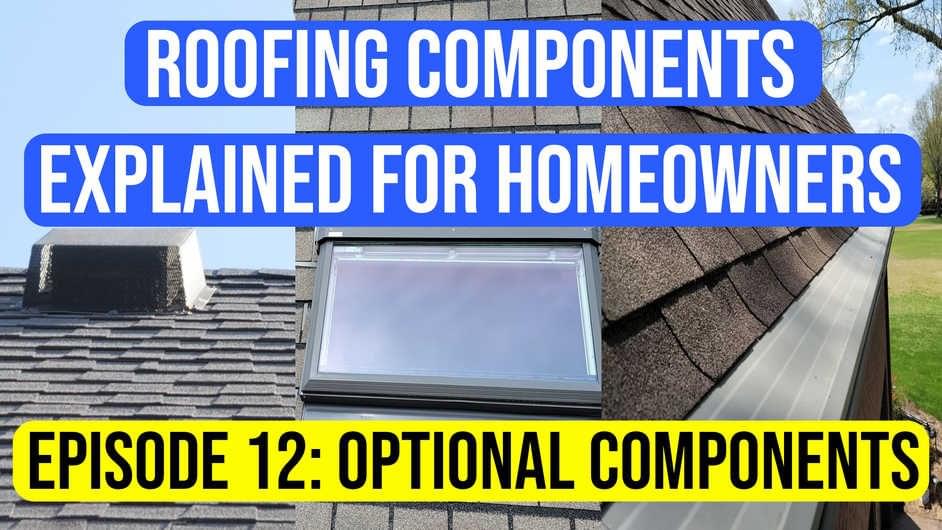 Roofing components explained to homeowners: optional components
Your roof requires different components and materials to make it function correctly. But there are optional components you can add to to customize your roof the way you want.
In this episode of Roofing Components Explained to Homeowners, I break down the optional components you can add to your roof replacement. If you're new to the series, start at the beginning by watching Roof Decking.
If you're done with the series, get The Complete Guide to Purchasing a Roof to learn everything you need to know about a roof replacement.