What You Pay When Filing a Homeowners Insurance Claim for Roof Damage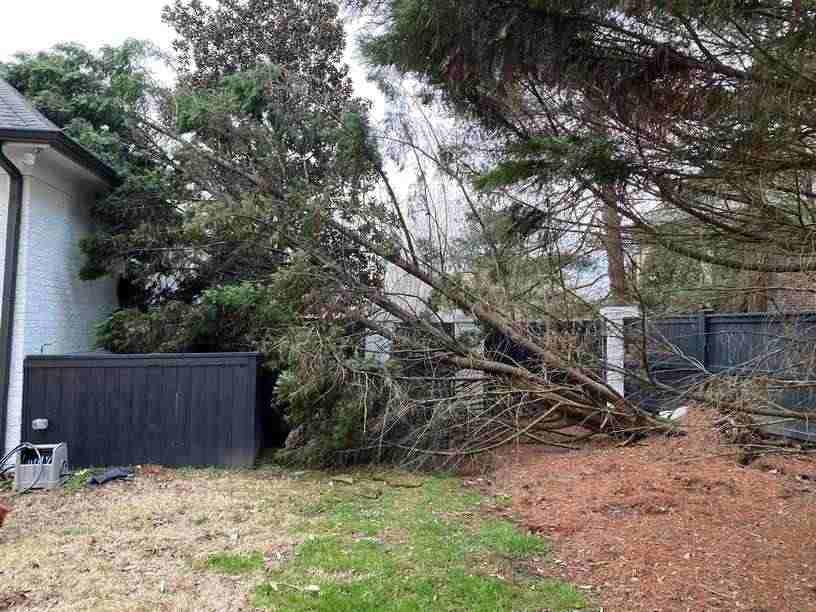 Walking outside the day after a strong storm and finding roof damage is a stressful situation. Luckily, you have homeowners insurance to help protect you when this happens.
Once you reach out to your insurance company, it'll be the start of the insurance process. If you haven't been through the process before, you probably have a lot of questions.
A concern that a lot of homeowners have about filing an insurance claim is if they'll have to pay for anything. Because the world of insurance can be confusing and overwhelming, we're going to confront this concern head-on.
The team at Bill Ragan Roofing has helped the residents of Nashville understand the homeowners insurance process since 1990. We work with you to ensure the process goes smoothly and your roof gets everything it needs. And after we're done with the job, you'll have a lifetime warranty on our workmanship.
By the end of this article, you'll learn what you pay when you file an insurance claim and 3 more things to know before filing an insurance claim.
What do you pay when filing a homeowners insurance claim for roof damage?
Everyone's insurance policy is different, but usually once your claim is approved, you'll only have to pay your deductible. This means your insurance company will pay for the rest of the roof replacement.
If your policy has a code upgrade provision, the insurance company will also pay for anything your roof needs to ensure it's up to code. But if you want to add other upgrades, like going from 3 tab asphalt shingles to dimensional asphalt shingles, you'll have to pay out of pocket.
A lot of homeowners take advantage of adding upgrades (new style shingles, copper flashing, etc.) to their roof because the majority is already paid for by the insurance company. But if you don't want to pay for anything except your deductible, your damaged roof will be restored to a brand new version of itself.
3 things to know before filing an insurance claim for roof damage
Now you know what you'll have to pay when your insurance claim gets approved. But there are still a few things you need to know before filing an insurance claim for a damaged roof.
For the rest of this article, we'll cover what damage is covered, who you should call when suspect damage, and why you need to hire a roofing company that works with insurance claims.
1. The damage that's covered by homeowners insurance
All roof damage isn't covered by your homeowners insurance. To get your homeowners insurance to pay for your repairs or a new roof, it must have storm damage caused by extreme weather.
This extreme weather is straight-line winds (aka damaging winds) during heavy thunderstorms, hail storms, snowstorms, and tornados. They'll also cover any damage from fallen tree limbs caused by strong storms.
If there's extensive damage to your roof, then there should be no question that it'll be covered. However, it'll be what the insurance adjuster finds during their inspection if your roof is worthy of a full replacement.
But as long as the damage is caused by extreme weather, your homeowner's insurance should cover your roof and pay to replace it.
2. Call your insurance company before a roofing contractor
If a strong storm hit your area and you think you have roof damage, the first thing you should do is call your homeowner's insurance company. Once you give them all the relevant information, what happens next depends on your area and your specific insurance company.
Some insurance companies schedule an adjuster to come out and inspect the damage to see if you have a claim. After their inspection, and if they approve your claim, then it'll be time to start researching to find a great roofing contractor.
On the other hand, some insurance companies might tell you to have a roofing contractor inspect your roof for damage before they send an adjuster out. This is pretty common in the Middle Tennessee area, but you won't know to do this until reaching out to your homeowner's insurance.
No matter what scenario you'll eventually fall under, the first thing you should always do if you suspect storm damage is to call your insurance company.
3. Make sure you hire a roofing contractor who works with insurance claims
As soon as your insurance claim is approved, you'll need to hire a roofing contractor to do the work. When looking at potential roofing companies, it's crucial to hire one that has experience handling insurance claims.
They'll know how the insurance claim process works, how to read your claim, fight to make sure everything is correct on the estimate, and how to do the work in compliance with your insurance company. A roofing contractor that regularly works with insurance can also save you from inadvertently committing insurance fraud.
Hiring a local roofing company that regularly works with insurance claims helps you have a positive experience during a stressful time. After finding the right one, show them your insurance paperwork and get ready to replace your storm-damaged roof.
Why you shouldn't get multiple roof estimates on an insurance claim for roof damage
You just learned 3 things to know before filing an insurance claim. Remember, always call your homeowners insurance company first if you suspect roof damage.
Once your insurance claim is approved, you'll be ready to replace your roof. The first step (if you haven't done it already) to that process is finding a great local roofing contractor.
Some homeowners try to shop around by getting multiple estimates from different roofing contractors to find the lowest price. But the truth is, once you have an insurance claim, it's pointless to get multiple quotes for your roof replacement.
To help you and other homeowners understand why you shouldn't do this, we broke it down in another article.
The team at Bill Ragan Roofing has helped hundreds of homeowners in the Nashville area with their insurance claims since 1990. We work for you, not the insurance company. If you're local to Nashville, don't hesitate to contact us for any of your insurance or other roofing needs.
To learn why you shouldn't get multiple quotes for your insurance claim, check out this article on the 3 Reasons Why You Shouldn't Get Multiple Quotes for a Storm Damaged Roof.