Roofing Contractors | Insurance
3 Reasons Why You Shouldn't Get Multiple Quotes for a Storm Damaged Roof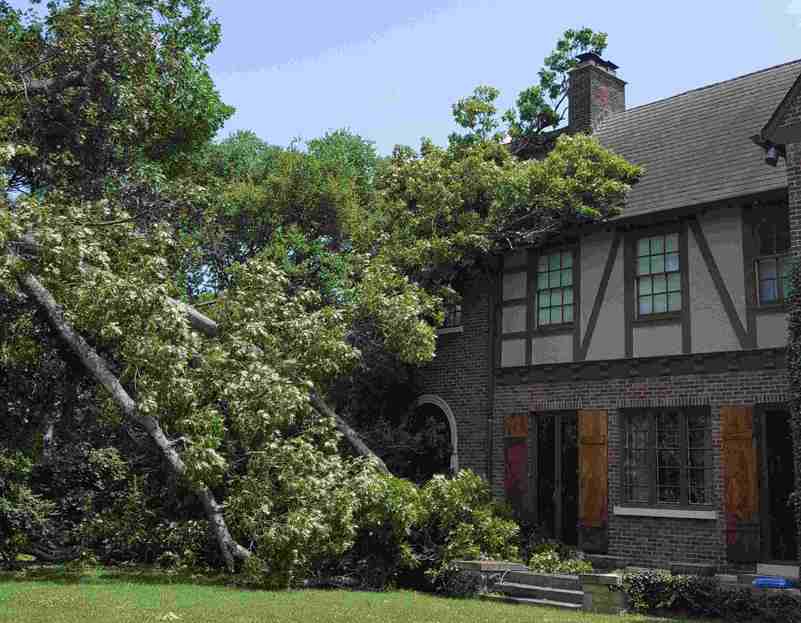 Waking up the morning after a strong storm to find damage to your roof is nerve-racking. Your family's first line of defense from the elements is now compromised.
While the roof damage itself is stressful, going through the insurance claim process can be even more overwhelming. You probably have a lot of questions and are getting conflicting answers from multiple sources.
One of the questions you probably have is, "Should I be getting quotes from different roofing companies for my insurance claim?" The truth is, there's no reason to get multiple quotes when you have an insurance claim.
But why? Because we want you to be as informed as possible about the insurance process, we're going to break it down for you.
Since 1990, the team at Bill Ragan Roofing has helped the residents of Nashville and surrounding areas with their insurance claims. Our main goal is to take as much stress off your shoulders as possible during a hectic time in your life. That's why we're considered the insurance experts in Nashville.
By the end of this article, you'll learn the 3 reasons why you shouldn't get multiple quotes when you have an insurance claim.
1. The insurance company determines the cost to replace your storm damaged roof
When your insurance claim is approved, it makes getting multiple quotes pointless. This is because your insurance company comes up with the price to replace your storm-damaged roof, not a roofing contractor.
Insurance companies use software called Xactimate to come up with the price estimate for your roof claim based on the general pricing average of the materials in your area. Once your insurance company gives you the cost, there's no reason to try to find a roofing company with the lowest estimate because the price is already set.
If the roofing company's estimate does end up being more than your insurance's initial estimate, there's no reason to panic. Your roofing company has to submit an itemized list showing their cost to complete the job and get it approved by the insurance company.
But just because you shouldn't get multiple estimates doesn't mean you shouldn't do your research and talk to multiple roofing companies to find the right one for you. Once your claim is approved, the most important thing to look for in a roofing company isn't pricing, it's trust.
2. You don't get to keep leftover money
Once you get your insurance claim approved, you'll receive an estimate for the scope of work that's required to do the job. Your claim estimate includes a line item list of everything that needs to be done to restore your roof back to how it was before the storm.
Remember, getting multiple bids on an approved claim is pointless because roofing contractors don't come up with the price. But if you do hire a local contractor that says it'll cost less than what the insurance company agreed to pay, you don't get to pocket the leftover money.
If you do try to keep the leftover money, you'll be committing insurance fraud.

For example:
If you have a Replacement Cost Value policy (your insurance company pays to replace your roof) and your claim is approved, you'll receive a check for the actual cost value of your roof. Your insurance company then calculates the Recoverable Depreciation (the amount your roof has depreciated during its lifespan) of your roof and holds back that amount until the work is actually completed.
The items included in the claim's scope of work must also be included in the contractor's scope of work. Once the job is done, your insurance company will require proof of completion before they send you a check for the recoverable depreciation.
If you ask for the check but didn't get the work done, you're committing insurance fraud and the insurance company won't make your life easy.
3. It wastes your valuable time
Your life is already busy and full of time-consuming activities. Do you really want to waste your valuable time getting multiple estimates?
I think the answer most people will give is a resounding no. When you get multiple estimate consultations from different roofing companies, you have to set up appointments, meet with them, go through a sales presentation, go over the estimate, and deal with follow-ups while making your decision.
Not only does this waste your time, but it also leads to the roof replacement process taking longer. There's really no need to waste time that's better spent on something else or prolonging your roof replacement by getting multiple estimates for an insurance claim.
Do your research, find a great roofing contractor you trust, show them your insurance claim paperwork, and get your roof taken care of in a timely manner.
It's crucial to hire a roofing contractor that has experience working with insurance claims
Now you know 3 reasons why you shouldn't get multiple quotes for your insurance claim. Remember, the insurance company sets the price, not the roofing contractor.
So, it defeats the purpose of trying to find one with the lowest price. You know you need to hire one you can trust, but there's even more you need to look for in a potential roofing contractor for your insurance claim.
That's hiring a roofing company that actually has experience working with insurance claims. But why does this matter to you and your roof?
Because we don't want you to be taken advantage of, we wrote another article explaining why it's important to hire a roofing contractor who knows how to handle your insurance claim.
The team at Bill Ragan Roofing has proudly helped the Nashville community deal with the stress of storm damage. We work with you and your insurance company to ensure your new roof is even better than the old one was when it was first installed. If you're local to Nashville or a surrounding area, don't hesitate to contact us to help you deal with your insurance claim.
To learn why you need to look for a roofer who knows the claim process, check out this article on Why You Should Hire a Roofing Company That Works with Insurance Claims.