Roof Damage | Roof Maintenance
5 Common Roofing Problems in Nashville and How to Avoid Them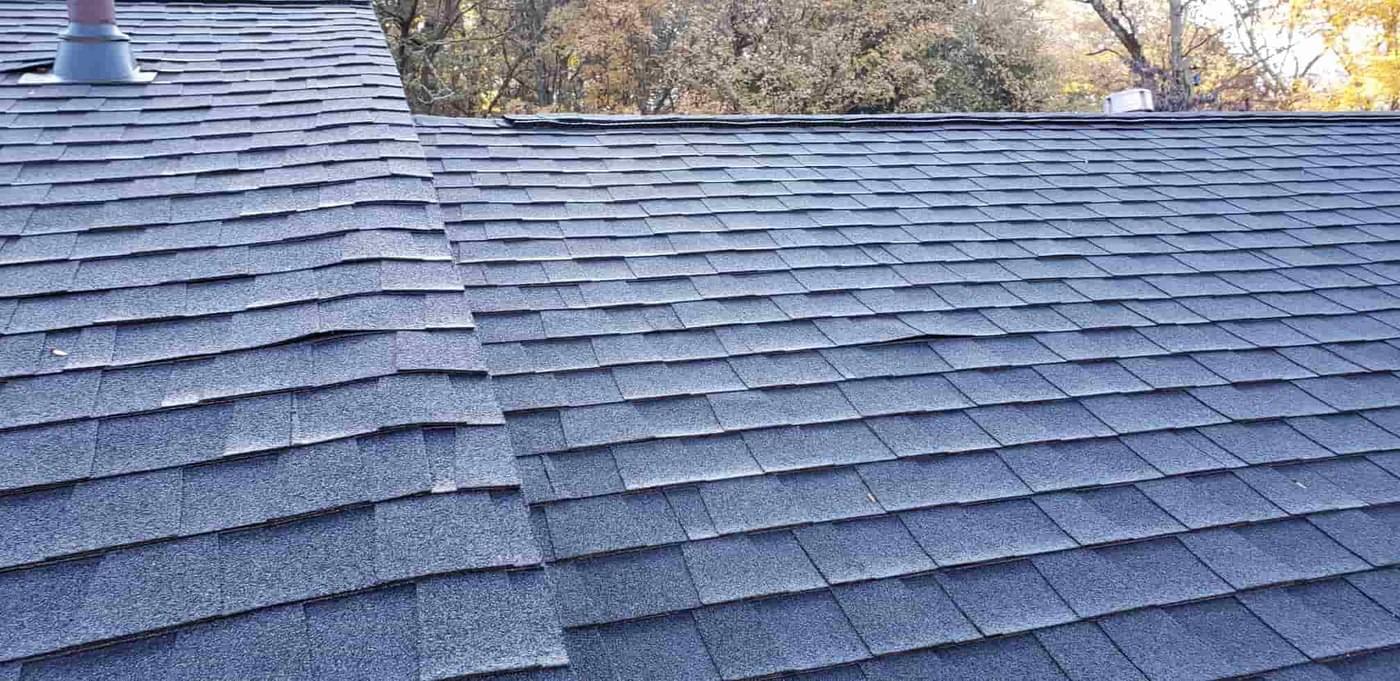 Roof problems are always going to lead to a leak or a full replacement. Unfortunately, once these problems start to show up in your Nashville home, it's too late.
To get ahead of these problems before they show up, you need to know what they are and how to avoid them. Because our main goal is to advise and educate you, we're going to break it down for you.
The team at Bill Ragan Roofing has provided the residents of Nashville with high-quality roof repairs and replacements since 1990. We know what it takes to maximize the life of your roof investment. When you work with us, you'll never worry about your roof again.
By the end of this article, you'll learn the 5 common roofing problems in Nashville and how to avoid them. And at the very end, don't forget to grab your free checklist of questions to ask a roofing contractor to ensure you find a great one in the Nashville area.
5 Common Roofing Problems in Nashville
Roof problems can be some of the most damaging and costly issues that homeowners in Nashville encounter. Unfortunately, many don't know there is an issue with their roof until severe damage has already been done.
This results in potentially thousands of dollars' worth of repairs. To help protect your property against a major catastrophe, be sure to keep a watchful eye for these 5 common roof-related problems.
1. Improper roof installation
A roof is properly installed when all of the roofing components, accessories, and materials are installed using the correct roofing techniques. If just one part of the roof is installed incorrectly, it will start the process of premature roof failure.
An improperly installed roof is when a roof that was installed using incorrect roofing principles and not following the manufacturer's instructions. Unfortunately, if one part of the roof is installed improperly, you can bet there are other parts installed incorrectly as well.
This will lead to premature roof failure and you'll need a roof replacement well before it's time for one. To learn more about proper roof installation, read this article on why proper roof installation is important.
2. Inadequate attic ventilation
Your ventilation system is a crucial part of your roof. The first thing a contractor does when they install a new roof is to ensure your attic is properly ventilated.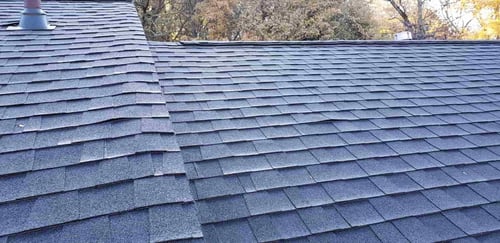 If your installer doesn't make sure your attic is properly ventilated, it'll lead to your roof failing prematurely. The damage caused by the trapped cold and hot air will drastically shorten your roof's life and even void the manufacturer's warranty.
A roof can fail in as little as two years with inadequate ventilation.
3. Trees around your roof
Tree limbs allowed to hang over your roof can erode its protective top layer by allowing water to drip down continuously after raining.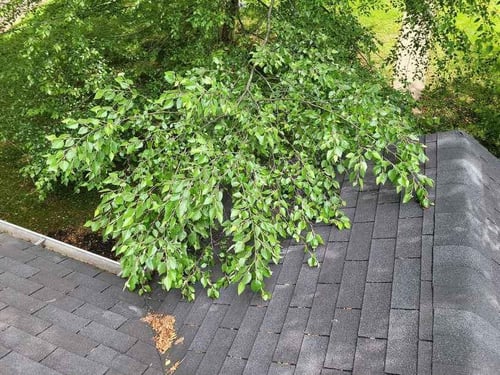 Fallen leaves and other debris will also hinder the drainage of water down your roof, sending water where it's not supposed to go.
If your roof is close enough to the tree, fallen limbs can cause serious structural damage. To avoid this, your tree branches should be trimmed back as much as possible.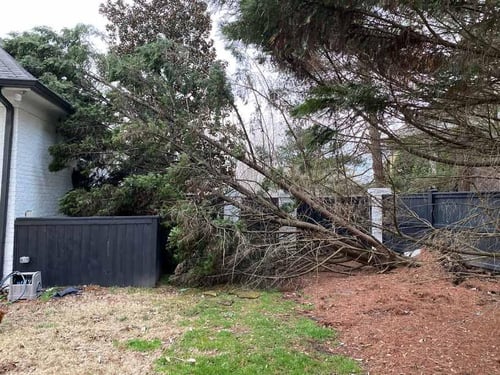 If a tree is close enough to where it poses a threat to your home or roof, it's recommended you have it removed altogether.
4. Animal and insect roof damage
The attic in your home is the perfect safe home for many small animals. They can cause severe damage to a home by causing a leak, chewing on the electrical wiring (which is a common cause of house fires), and creating a biohazard with their waste.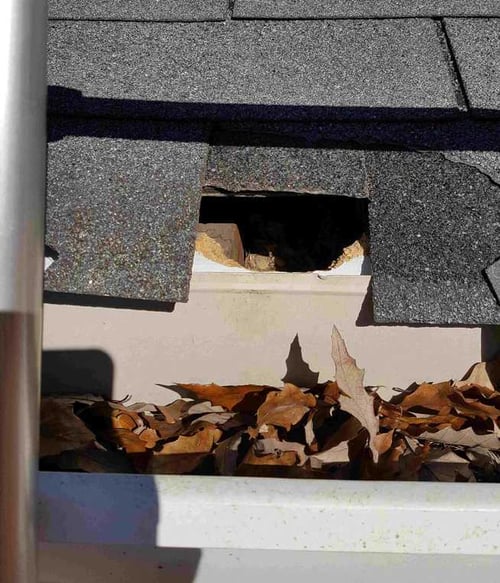 Squirrels, birds, insects, and other critters can wreak major havoc on your roof. Early detection is the key. While a roofing contractor can repair roof damage caused by animals and insects, you'll have to call an extermination company to get rid of your animal problem.
From squirrels building nests under your shingles to termites eating away at roofing materials, it is highly recommended you evict any and all pests and rodents before they can cause permanent damage.
5. Roof neglect from lack of roof maintenance
Possibly the greatest cause of major roof problems is neglect. Over time, minor issues that can be fixed with minimal effort can snowball into large-scale problems, leaving your roof vulnerable to major damage from the elements.
For example, if a roofing contractor finds a crack in a pipe boot, it's a simple and inexpensive fix. But if it isn't caught because you don't get regular roof maintenance, it can cause hundreds of dollars worth of damage to your ceiling.
This makes having your roof periodically checked out crucial. Investing in roof maintenance goes a long way towards the long term health of your roof.
Even with a properly installed roof, it's important that you have at least an annual maintenance inspection. To learn more about why maintenance is crucial to your roof, read this article on why roof maintenance is important.
How do you avoid these Nashville roofing problems?
Remember, having your roof periodically checked out is crucial to its lifespan. You can catch or avoid these problems altogether when you get an annual maintenance inspection.
Depending on the type of roof, whether it be residential or commercial, it will be annual, biannual, or quarterly maintenance. Getting roof maintenance allows you to catch these potential problems, maximize your roof's life, and gives you peace of mind.
The best way to avoid the problems of inadequate attic ventilation and improper roof installation all together is to hire a reputable local Nashville roofing contractor.
Find a great Nashville roofing company
Now you know 5 common roof problems in Nashville that will ultimately lead to a roof leak. You also learned how to avoid these problems with roof maintenance and hiring a great roofing contractor.
If you allow these problems to snowball, it could cost thousands of dollars in repairs or even lead to you investing in another roof. Get ahead of them and call a reputable Nashville roofing contractor to take care of your roof.
To find a great Nashville roofing company, get your free checklist of questions to ask a roofing contractor. Your 16 question checklist gives you the right questions to ask and the right answers you should get back to find a Nashville roofing contractor that does things the right way.
The team at Bill Ragan Roofing has provided high-quality roofing services to the residents of Nashville since 1990. Our workmanship ensures your roof stays leak-free for decades. If you think we're the right fit for you, don't hesitate to contact us for all of your roofing needs.
Whether you think we're the right fit or not, get you free Checklist to Ask a Roofing Contractor.