What Roof Warranties Cover (Types & How Long They Last)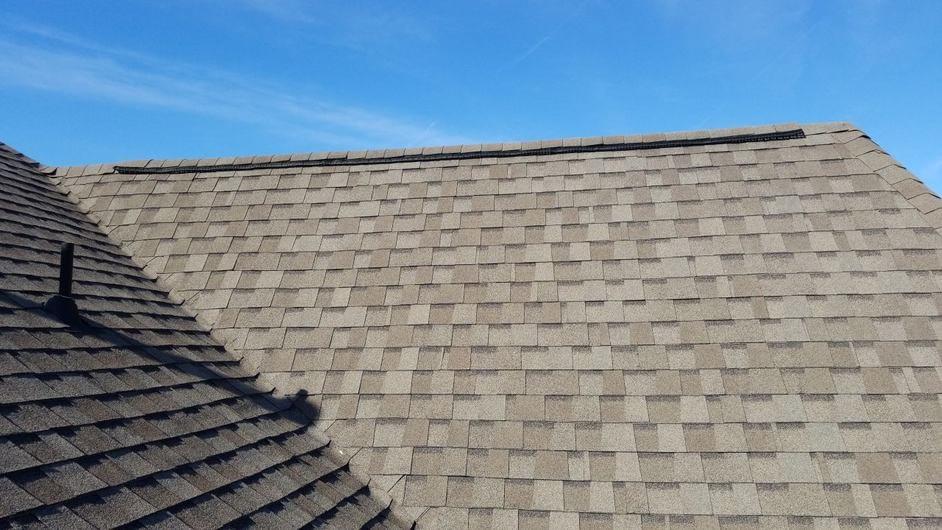 Are you ready for your roof replacement but worried about how your investment will be protected in the future? You're not alone.
Customers always ask what their fallback options are if their new roof starts to have problems or leaks. That's what roof warranties are for.
The team at Bill Ragan Roofing has been replacing roofs for the residents of Nashville since 1990. Our history of high-quality roof replacements speaks for itself. That's why we offer a lifetime warranty on our workmanship.
Not all roofing contractors offer this kind of warranty, so I'm going to break down your warranty options, what they cover, and how long they'll last. And at the very end, don't forget to grab your free checklist of questions to ask a roofing contractor.
What warranties can you get to cover your roof replacement?
There are two types of warranties that protect your roof investment. These warranties come from the manufacturer of your roofing materials and your contractor. It's important to know what each one covers and how long the warranty is good for.
Roofing material warranties
This kind of roof warranty comes from the manufacturer of your roofing materials. You'll get a standard warranty on your roofing materials and if you qualify you can register your roof to get an enhanced warranty.
Your roofing materials will come with a standard warranty that's pretty uniform across all the leading manufacturers. But the warranty you really want from a manufacturer is the enhanced warranty.
To qualify for an enhanced warranty, all of your roofing components have to come from one specific manufacturer to form a complete roof system. Once your roof has been installed you'll be able to register the roof with the manufacturer to get the enhanced warranty.
It's absolutely crucial that you invest in a manufacturer's roof system to get the best warranty possible.
What does the roofing material warranty cover?
Any warranty you get from a manufacturer is going to only cover their specific materials. For example, a standard shingle warranty from one manufacturer only covers the shingles, not another manufacturer's underlayment.
On the other hand, a manufacturer's enhanced warranty covers all your roofing materials. If just one of the manufacturer's components fails they'll pay to replace your entire roof. The two things that will void an enhanced warranty are improper roof installation and inadequate attic ventilation.
How long does a roofing material warranty last?
The warranty you get on your materials will depend on the kind of roofing material and the manufacturer. For example, a standard warranty on a dimensional shingle is going to last 30 years and prorated after 10 years, which means the manufacturer will pay less towards fixing any problems you have with the shingles as the years go by.
When you register the roof system with a manufacturer you'll get a 50-year non-prorated enhanced warranty. The enhanced warranty can actually be transferred to a new homeowner, but it can only be done once in the life of the roof.
Your contractor's workmanship warranty
Every contractor should offer a warranty on their workmanship. A workmanship warranty is in place to protect you from careless or lazy work that leads to needing repairs or a full roof replacement.
You can even purchase a workmanship warranty through the manufacturer of your shingles. They'll inspect the roof after it's installed and if it passes, they'll stand behind the workmanship for 25 years.
What does a roofing contractor's workmanship cover?
A workmanship warranty covers anything that has to do with the installation process. If your roofing materials fail because of improper installation then your contractor is on the hook to fix the problem.
Be warned, a contractor's workmanship warranty is only as good as the paper it's written on. You should always hire a contractor that is known for great customer service and a history of proper roof installation.
How long does a roofing contractor's workmanship warranty last?
The length of workmanship warranties varies from contractor to contractor. They usually go from 2, 5, 10, or 25 years. Some companies even give lifetime warranties. As long as the materials on your roof hold up, so should your contractor's workmanship.
If a contractor isn't willing to stand behind their workmanship don't even think about using them for your roof replacement. You can tell a lot about a roofing contractor by how long of a workmanship warranty they offer.
Get the best warranty with the right local contractor
If your roof starts to leak anytime in the future, you now know what your options are to get the problem taken care of. These warranties are in place to protect your roof investment.
But hiring the right roofing contractor plays an even bigger role in protecting your investment. That's why you need our free 16 question checklist to ensure you hire a great roofing company in your area.
Your checklist will give you the questions every homeowner needs to ask when sitting down with potential roofing companies and the right answers you should get back. Don't get taken advantage, get your free checklist now.
The team at Bill Ragan Roofing has been known as a reputable contractor in the Nashville area since 1990. We always work with you to get the best warranty possible to cover your roof. We're so proud and sure of our workmanship that we offer a lifetime warranty. That's why when you work with us, you'll never have to worry about your roof again.
Here's your free checklist of the questions you should ask a roofing contractor to ensure you hire a reputable roofing company.