Roof Damage | Roof Replacement | Insurance
Will Homeowners Insurance Cover Your Roof Replacement?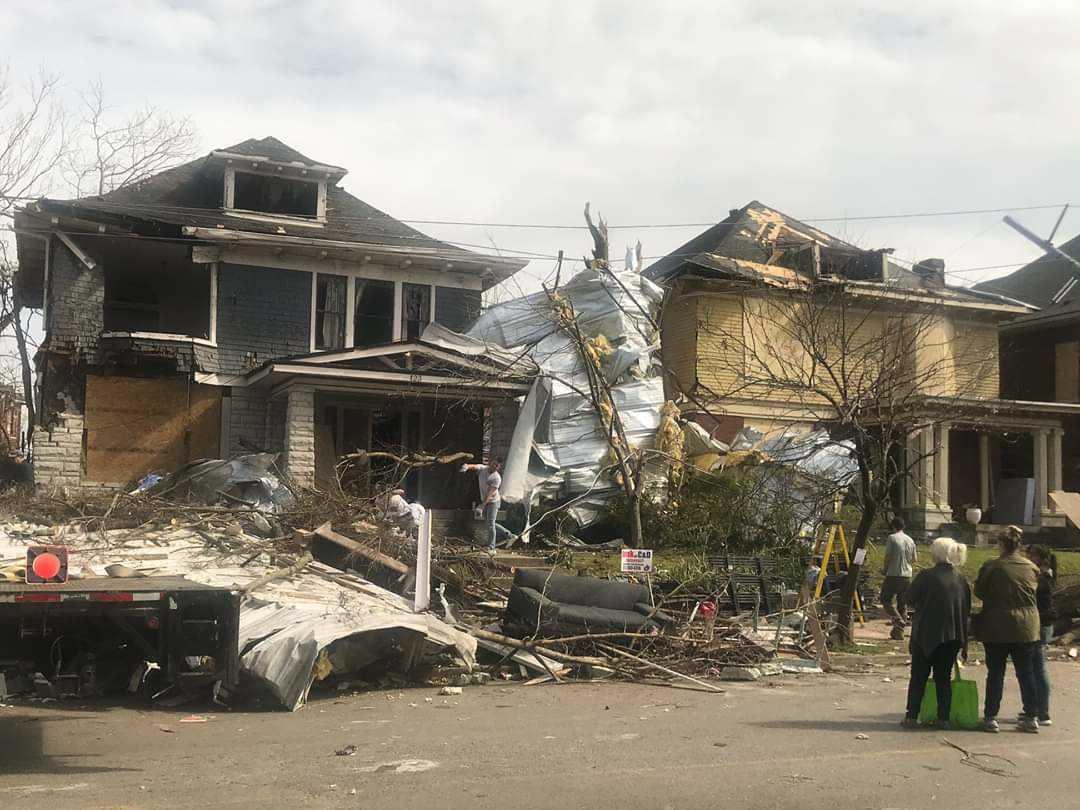 Imagine this scenario. A strong storm is blowing through your area. Before you know it, you have to get into your home's safe space because of a tornado warning.
It's so loud you can hear the strong winds and feel the thunder shake your home. But as soon as the storm comes, it starts to die down. You and your family are safe. But what about the damage outside?
You go outside expecting the worst, and you get it with extensive roof damage. There are full sections of shingles missing and a tree limb landed on your roof.
No matter what kind of damage the storm caused, your roof (even your home) is now compromised. This situation is stressful enough, but you'll also have to call your insurance company to figure out the next step. Your stress keeps rising because you're wondering if homeowners insurance will even cover your roof damage.
This situation can happen to anyone. That's why it's crucial to know if homeowners insurance covers a roof replacement.
We understand how stressful storm damage and dealing with insurance can be, that's why we're going to break down if you can get a new roof through your insurance.
Since 1990, Bill Ragan Roofing has handled hundreds of roof damage insurance claims for the residents of Nashville. We do everything we can to give you the best experience possible during this stressful time. That's what makes us the insurance experts in the Nashville area.
We always want our customers or anyone going through the stress of dealing with storm damage to be as informed as possible. Here, you're going to learn if insurance will pay for your replacement and 3 things to know about replacing your roof with insurance.
Will insurance pay for your roof replacement?
So, will insurance pay for your new roof? The answer is yes, but only under the right circumstances.
To get your homeowners insurance to pay for your replacement, your roof must have storm damage caused by extreme weather. This extreme weather is straight-line winds (aka damaging winds) during heavy thunderstorms, hail storms, snowstorms, and tornados.
They'll also cover roof damage from fallen tree limbs caused by strong storms. If there's extensive damage to your roof, then there should be no question that it'll be covered.
However, it'll be what the insurance adjuster finds during their inspection if your roof is worthy of a full replacement. But as long as the damage is caused by extreme weather, your homeowner's insurance should cover your roof and pay to replace it.
3 things to know about replacing your roof with insurance
Now you know that insurance will pay for your roof replacement if it has storm damage. But there are a few things you need to know about replacing your roof with your homeowners insurance.
1. Insurance doesn't cover improper roof installation
Let's say straight-line winds come through your area and rip shingles off your roof. You have homeowners insurance, so you're not worried because they'll cover the damage.
Unfortunately, when the insurance adjuster comes out for an inspection, they find your roof wasn't installed using correct roofing techniques. Now your homeowners insurance won't cover the storm damage. But why?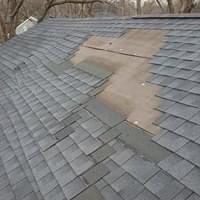 Homeowners insurance won't cover wind damage or any other kind of storm damage if they find your roof was improperly installed. That's why it's absolutely crucial to hire a local roofing contractor with a strong workmanship history anytime you need roof work done.
Proper roof installation plays a huge role in every aspect of your roof. To learn more about what it means to your roof, check out this article on why proper roof installation is important.
2. Hire a roofing contractor that handles insurance claims
As soon as your insurance claim is approved, you're ready to start the replacement process.
If you're replacing your roof through homeowners insurance, it's crucial to hire a roofing contractor that has experience handling insurance claims. They'll know the insurance claim process, how to read your claim correctly, fight to make sure everything is correct, and how to do the work in compliance with your insurance company.
Hiring someone that has experience working with insurance claims is just one thing you need to look for in a roofing contractor. To help you find a great roofer for your replacement, check out this article on the top 8 questions to ask a roofing contractor.
3. Show your contractor your insurance paperwork
When you hire a roofing contractor to handle your insurance replacement, it's crucial to show them your claim paperwork. This paperwork has important information they need to do the job correctly and in compliance with your insurance company.
It also protects you from inadvertently committing insurance fraud by making sure the items included in your claim are included in the contractor's scope of work. And if you have any hesitations about showing your claim paperwork, your insurance company usually has a statement in their fine print telling you to share it with your roofing contractor.
For example, Travelers has the following statement:
"Therefore, you and/or contractor should review this estimate carefully and let us know immediately if you have any questions prior to beginning any work."
If your own insurance company tells you to, then it's safe to say that you should share your paperwork.
Want to learn the homeowners insurance claim process?
Now you know your homeowners insurance will cover your storm damaged roof and 3 things you need to know about replacing your roof with insurance. Remember, an improperly installed roof won't be covered.
You also need to hire a roofing contractor that has experience doing insurance work when you get your roof replacement. And don't forget to show them your paperwork.
After reading this, you know your homeowners insurance covers your roof, but what about the actual claim process? It can be overwhelming if you've never been through it before.
Luckily, we've thought about this. To prevent you from being overwhelmed, we broke down the process and everything you need to know.
The team at Bill Ragan Roofing has been working with homeowners like you deal with insurance claims since 1990. We effectively deal with insurance companies to ensure our customers have a positive experience, even during a stressful time in their life. We work for you, not the insurance company.
To help you prepare for the claim process, check out this article on Homeowners insurance: the process to replace a storm damaged roof.