How Do I Hire a Roofing Contractor for My Upcoming Roofing Project?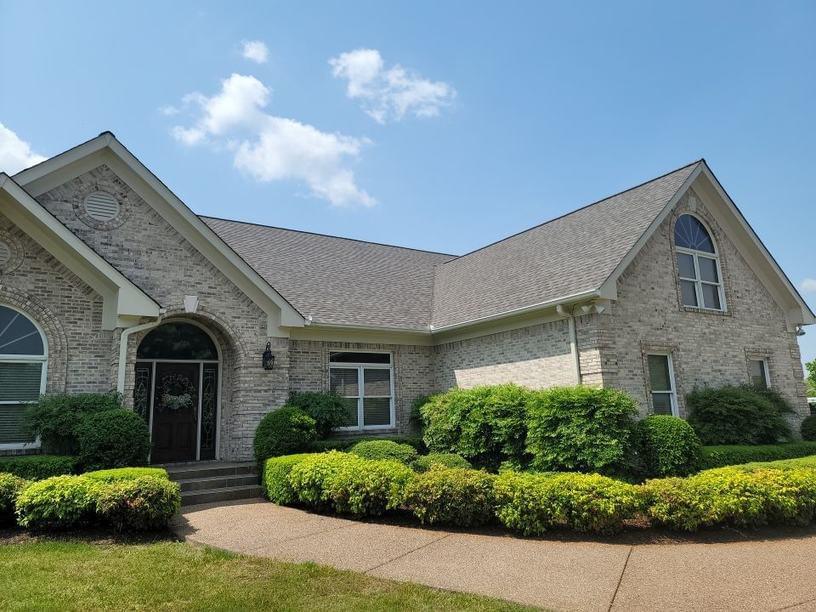 Hiring a roofing contractor is the biggest and most important decision you'll make for your upcoming roofing project. But if you've never had roof work done, it's hard to know how to actually hire one.
It's even harder to find a great one that will do the job right. That's why it's important to do research instead of diving right in and calling the first roofing contractor you come across.
But even when doing research, you probably don't know what you should be looking for. I want to help you with that.
For over 30 years, the team at Bill Ragan Roofing has taken pride in helping homeowners make the best hiring decisions. Now we'll do the same for you.
In this article, you'll learn how to hire a roofing contractor in five different ways. After that, you'll have the opportunity to get a free checklist, so you have the confidence to make the best decision for you.
Use Google and look at reviews for local roofing contractors
The best way to start looking for a roofing contractor is online. It's as simple as Googling "roofing contractors near me" and looking at the Google reviews of the top roofing contractors in your area.
While it's great to see what other people are saying, you should take reviews with a grain of salt. This is simply because some people take reviews to the extreme, positively or negatively.
But if a company stands behind its work, interacts positively with customers, and does things the right way, it will show up in their reviews. Just make sure you're looking at the reviews from the last 3 months.
It's also a good idea to use other online resources when starting to look for a roofing contractor. This includes looking at the Better Business Bureau, "Best of" lists, and other recommendation websites.
But just like reviews, you need to take them with a grain of salt and do more research on each specific company.
Find a roofing contractor that's established in your area
There are a few key things to look for while researching local roofing contractors. One of the most important is finding one that has a strong history and is established in your area.
I'm not saying an older company is any better than a newer one, but you can count on a more established roofing contractor being around if there's a problem in the future. Just know there's a good chance prices will be a lot cheaper when choosing a newer roofing company that's been around a couple of years.
It can be tempting to chase the lower price, but the problem is they don't know how to price jobs correctly to have retained earnings at the end of the year to get them through the winter months. This is when a newer roofing company shuts their doors.
There are good young roofing companies out there. However, you just want to make sure they'll still be there to take care of your roof five years from now if a problem pops up.
Ask your family or friends about their roofing contractor experience
While using online resources to find a roofing contractor is great, you can't beat recommendations from people you trust. This brings us to the next point on how to hire a roofing contractor; ask your family and friends.
If you ask your friends or family for a recommendation, they'll give you a rundown about their experience with a roofing contractor. Whether they had a good or bad experience, this holds weight because you're asking for recommendations from people you trust and know personally.
But just like reviews, they could go to the extreme in either direction. The big difference is that you can actually talk through their experience and ask questions about the specific contractor.
Look at roofing contractors your HOA or neighbors recommend
If your friends or family don't have recommendations, another great way to find a roofing contractor is by seeing who your HOA recommends. Most Homeowner's Associations have preferred companies for roofing, lawn care, pressure washing, HVAC, and other home services.
But you can take this a step further by talking to neighbors who recently got done with a roofing project. If you see a roofing company's sign in a neighbor's yard, go look at that roof and even knock on their door if you're comfortable.
If you do feel comfortable enough to ask them, they'll either be happy to talk about their experience or warn you to go with someone else. But if you don't want to knock on the door, you can use a reliable online source like Nextdoor.
Nextdoor gives you the opportunity to ask your neighbors about the roofing contractor they recommend and why. The great thing about Nextdoor is only homeowners in your neighborhood can respond to questions and recommendations.
The only thing you need to look out for is that the people recommending the roofing contractor don't work for them.
Talk to multiple roofing contractors about your roofing issue
The last way to hire a roofing contractor is by simply talking to and getting quotes from multiple companies. By getting multiple roof estimates, you can compare prices, learn if the work required is correct, and determine which roofing contractor is the right fit.
This is especially important to learn what your roof actually needs. If you only talk to one roofing contractor, you have to take their word on what needs to be done.
Let's say the first roofing contractor says you need a replacement, but you talk to two others who say you only need repairs. In this situation, it's a safe bet that you don't need a new roof just yet.
At the end of the day, getting multiple quotes is really about helping you find a contractor you can trust and who has your best interest in mind. The important thing to keep in mind when getting multiple quotes is not to look for the lowest price.
This is just asking for trouble and puts your roofing project at risk before it even starts.
Make the right hiring decision with this roofing contractor checklist
Now you know how to start the process of hiring a roofing contractor. If you follow the advice in this article, you should have no problem finding a roofing contractor in your area.
But finding a roofing contractor is the easy part. Hiring the right one is more difficult.
That's why you need to know how to determine if a roofing contractor does things the right way all on your own. To help you do this, we created a checklist of 16 questions every homeowner needs to ask a roofing contractor.
It also includes the right answers a reputable roofing contractor will give back. With the checklist, you'll be confident you're making the right hiring decision for your upcoming roofing project.
The team at Bill Ragan Roofing has provided high-quality roofing services to homeowners in Nashville and surrounding Middle Tennessee areas since 1990. When working with us, you can count on a rare experience in the roofing industry based on education, customer service, and ethical workmanship.
If you're local to Nashville, Franklin, Brentwood, or another surrounding Middle Tennessee area, don't hesitate to contact us for a quote today.
Here's your free Checklist of Questions to Ask a Roofing Contractor to help you hire a great roofing company in your area.