4 Risks of Trying to Find the Cheapest Price for Your Roof Replacement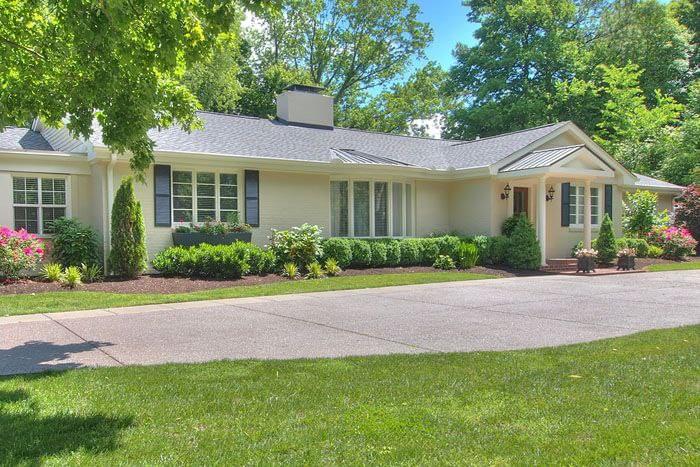 The biggest concern for most homeowners when it comes to a roof replacement is the price. The honest truth is you're going to have to invest quite a bit of money in it.
When some homeowners hear this, they're tempted to start looking for the lowest price available in their area. It's not a bad thing to shop around and look for an affordable option.
But when you start trying to get the cheapest one possible, you're putting your new roof and wallet at risk before the replacement begins. Because we want every homeowner to avoid the problems of a poor quality roof replacement, we're going to break down the risks that come with trying to find the lowest price.
The team at Bill Ragan Roofing has helped homeowners in the Nashville area get a high-quality roof that fits their budget. We take pride in offering a roofing experience unlike anyone else in the industry. And after we're done with your replacement, you'll have our lifetime warranty to rely on if there's ever a problem.
By the end of this article, you'll know the 4 risks of trying to find the cheapest price for your roof replacement.
1. You get the quality you pay for
When you invest in a roof system, it's going to cost more for quality labor, roofing materials, and components. Most homeowners have a budget for a roof replacement, but if you try to get the cheapest roof possible, it will show up in the final quality of your roof.
If you do go with the lowest price you can find, you're more than likely getting the cheapest components and cheapest labor available. Some roofing contractors even bring their prices down by not installing crucial components, like drip edge.
When this happens, you're setting yourself up for premature failure right off the bat. That's why it's crucial to invest in quality materials and workmanship from the beginning anytime you need repairs or a full roof replacement.
2. You'll end up paying more in the long run
Getting the cheapest roof possible might seem like your only option, but a roof (no matter the size) is always going to be an investment. But remember, you get the quality you pay for.
If you get the cheapest roof you can find, you'll find yourself having roof problems sooner rather than later. These problems might not show up right away, but eventually, you'll end up spending more money in the long run with repairs and eventually a full roof replacement.
While a cheap roof might be tempting, it's just going to bring stress, frustration, and take more of your hard-earned money. That's the last thing you want after spending thousands of dollars on a new roof.
To learn more about how going with the cheapest options can affect your roof, read this article on 3 ways "cheap" roof systems cost you more in the long run.
3. Your roof warranty options are limited
After your roof is replaced, you'll have two warranties to protect it from any future problem. You'll have one on the workmanship of the contractor you hire and one from the manufacturer on your roofing materials.
While every roof should have these warranties, going with the cheapest option means you won't be able to get the best ones possible to truly protect your roof and wallet.
If you get a dimensional asphalt shingle roof and use all of the manufacturer's roofing components, you have the opportunity to get the enhanced warranty. This warranty guarantees they'll cover labor, materials, dump fees, non-prorated for 50 years if the materials are defective.
When you mix and match to get the cheapest roof possible, I can guarantee you won't qualify for the enhanced warranty. Even if you do somehow qualify for this warranty, it'll most likely be voided because of improper installation or inadequate attic ventilation from cheap labor.
With the material warranty off the table, you'll only have your roofing contractor's workmanship warranty to rely on. But if you hired the company with the lowest priced labor costs, you're going to get anywhere from a tail light warranty (as soon as you see their company truck's tail lights disappear your warranty is gone), to a two-year, or possibly a five-year warranty.
It's highly unlikely a contractor will give more than a five-year workmanship warranty for something they know is going to have continuous problems down the road. They just want to get your roof through the warranty period before it fails completely, and they're on the hook to fix it.
4. Your roof's lifespan won't reach its full potential
The lifespan of your roof is how many years it'll keep you and your family protected from the elements. Your roof's lifespan is determined by the roofing material you choose for your replacement.
For an asphalt roof, it could be anywhere from 20 to 30 years, depending on which shingle is used. But when you get the cheapest materials and cheap labor to install them, I can guarantee your roof's lifespan won't reach its full potential.
Some homeowners think, "I'll invest in quality materials, but look for the lowest price to install them." But doing this leads to cut corners and incorrect roofing techniques, which means even the quality roofing materials will fail before the end of their lifespan.
After investing in a new roof, the last thing you want is to pay for another replacement much sooner than you expected. Even if you're looking for the most affordable type of roof, make sure you invest in quality workmanship to ensure it reaches its full potential.
Get the tips you need to find a great roofing contractor
If a roofing contractor has a lower price, it doesn't mean they're a bad company and won't do the job right. However, you're more likely to be affected by the risks above when searching for the cheapest materials and labor possible.
That's why you should always consider quality first, even if you're on a tight budget. Now that you know the 4 risks of trying to find the lowest price for your upcoming roof replacement, you're ready to find a high-quality roof contractor.
Finding one can be an overwhelming experience, especially once you see how many options there are in your area. Luckily, we have the tips you need to find a great roofing contractor.
Since 1990, the team at Bill Ragan Roofing Company has provided homeowners in Nashville and surrounding areas with high-quality roofing services. We work with you and your budget to give you the best quality roof replacement possible. If you're local to the Nashville area, don't hesitate to contact us for any of your roofing needs.
To ensure you have the power to make the right hiring decision, check out this article on 7 Tips to Find a Great Roofing Contractor.