What is Roof Flashing? (Common Types & What You Need to Know)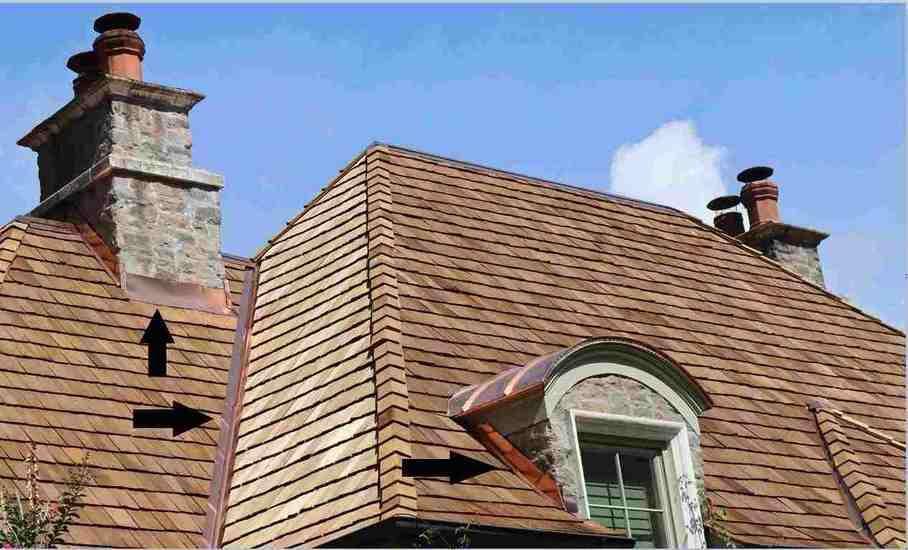 Understanding the crucial materials that make up your roof can be an overwhelming experience. There are so many different parts that make a roof a roof.
Unfortunately for you, knowing the different materials is an important piece of the puzzle to understanding the price of a roof investment. That's why we're going to help you out by breaking down one of the most crucial materials, roof flashing.
The team at Bill Ragan Roofing has proudly provided roof replacements, repairs, skylights, insurance claims, and maintenance in the Nashville area since 1990. We take pride in everything we do, from gutter cleaning to installing a new roof. That's why when you work for us, you'll never have to worry about your roof again.
By the end of this article, you'll know what roof flashing is, the types of roof flashing, and 3 things you need to know about it.
What is roof flashing?
Roof flashing is a thin metal material that roofers install to direct water away from certain areas (walls, chimneys, roof valleys) of your roof.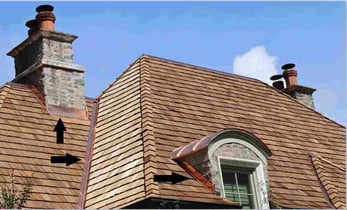 It's a crucial roofing material that every roof needs to have.
There are a few different types of roof flashing. The most common types are step flashing, apron flashing, and counter flashing.
Step flashing
Step flashing is primarily used against the sides of walls and chimneys. It works by placing a piece of metal (flashing) under every shingle that's installed right up against the side of a wall to block the water from running down into it.
That's why the term "step" is used in step flashing. You do it step by step by installing a shingle, then a piece of flashing, then another shingle, then a piece of flashing until the wall is completely protected.
Apron flashing
Apron flashing is used at the base of a wall or penetration. It's shaped like an L and can be up to 14 feet in length to fit the base of the penetration.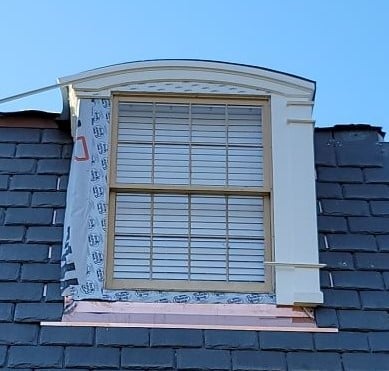 It's also used around dormers to prevent water from getting into your windows.
Counter flashing
Counter flashing is used on walls and chimneys like step flashing. Unlike step flashing, the piece of flashing is sawed into an existing mortar joint and the metal comes over the top of the brick.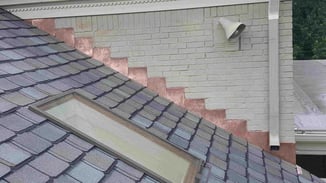 Like step flashing, counter flashing is sometimes installed in a step-by-step method. But if it's flashing you can actually see, it's counter flashing.
3 things you need to know about roof flashing
Now you know what roof flashing is and some common types of roof flashing. But there's still more you need to know.
1. The common types of metal used for roof flashing
You'll have different metal options to choose from for your roof flashing. These common types of metals are aluminum, steel, or copper.
It's completely up to you which metal you choose. If you're looking for a clean look that fits most budgets, go with the most common type of metal used for roof flashing today, steel.
If you want an upgraded look, copper looks great aesthetically and will live longer but is going to cost you more upfront. Talk to your local roofing contractor about which of these types of metals will give you the look you want while staying in your budget.
2. You might have to replace your roof flashing when you replace your roof
If your roof flashing is so important, does that mean you should replace your old roof flashing when you get your new roof? That answer is different for every situation and will depend on the condition of the metal you choose.
For example, a local roofing contractor inspects your roof flashing when they come out to give you a quote for your roof replacement. During the inspection, they'll check your roof flashing for rusting and if the integrity of the metal is still strong.
If your contractor doesn't see rusting and the metal's integrity is still holding up, then your roof flashing won't need to be replaced during your replacement. On the other hand, if it's damaged, rusted, or if you're upgrading from a 3-tab to dimensional asphalt shingle, it will need to be replaced.
Ultimately it'll be up to what your contractor finds during your roof inspection if they have to replace your roof's current roof flashing during your replacement.
3. Your roof flashing needs to be maintained
Remember, you won't always have to replace your roof flashing when you get a roof replacement. No matter what kind of metal it's made of, your roof flashing should outlive the original roof it was installed on.
With it living longer than the roof, it's crucial that your roof flashing is inspected as part of annual roof maintenance. This allows your roofing contractor to ensure the flashing is doing its job and the metal's integrity is holding strong.
This can save you from costly roof repairs and help catch future roof flashing problems before they start. Inspecting your roof flashing's integrity is just one thing your contractor will check during an annual maintenance inspection.
To learn why it's crucial to have your entire roof inspected as part of maintenance at least once a year, read this article on why roof maintenance is important.
What are the rest of the materials that make up your roof?
You just learned what roof flashing is, the common types, and 3 things you need to know about it.
Remember, roof flashing is a crucial material and should outlive your current roof as long as the integrity of the metal holds up. But your roof flashing is not the only crucial material that makes up your roof.
That's why you need to know the rest of your roof's materials. Luckily for you, we already thought about this and broke it down for you.
The team at Bill Ragan Roofing has been installing high-quality roof systems in Nashville and surrounding areas since 1990. Our workmanship ensures you get a new roof that lasts for decades, and we back it up with a lifetime warranty. If you're local to Nashville, don't hesitate to contact us for any of your roofing needs.
Check out our article on the 9 Materials Included in Your Roof Replacement to learn the rest of your roof's materials.