7 Tips to Find a Great Roofing Contractor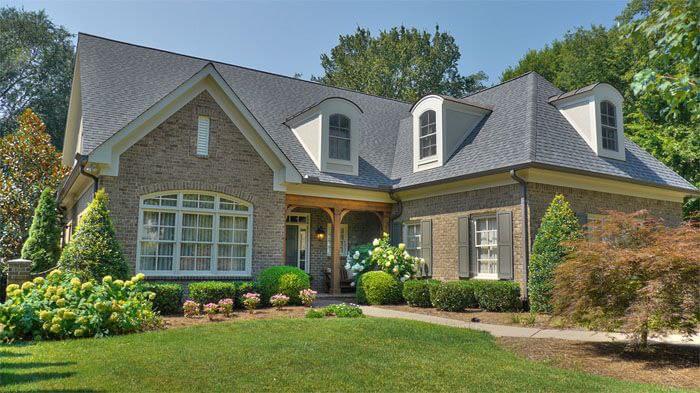 The roofing contractor you hire has a huge impact on every aspect of your roofing project. No matter if you need roof repairs or a full roof replacement, they impact the cost, the quality of the job, and more.
That's why it's crucial to find a great roofing contractor for your roof investment. Unfortunately, the roofing industry doesn't have the best reputation and is known to take advantage of some homeowners.
We try every day to restore the reputation of the roofing industry. Which is why we're going to give you tips on how to spot a great roofing contractor.
Since 1990, the team at Bill Ragan Roofing has provided high-quality roofing services in the Nashville area. We work tirelessly to give homeowners like you all the knowledge they need to make the right hiring and purchasing decisions. Even if we're not the right fit for you, we can at least point you in the right direction, so you don't get taken advantage of.
By the end of this article, you'll learn the 7 tips to find a great roofing contractor. And at the very end, don't miss out on getting your free checklist of questions to ask potential roofing contractors.
1. Only look at roofing contractors with a local address and phone number
When looking at contractors to hire, it's crucial that you pick one that's local to your area.
Only look for roofing contractors that have a physical office location in your area and a local phone number. This ensures you know where to find them if you ever have a problem with your roof.
Be aware that some out of state companies come in after a big storm, undercut local roofing company prices, get the money, and move on to the next storm-hit town. These companies don't care about local codes or if they properly install your roof.
On the other hand, a quality local roofing company will know what local installation codes to follow, the paperwork required, and everything else they'll need to ensure your roof is correctly installed and in compliance with your state's requirements.
2. Every roofing contractor must be licensed, bonded, and insured
Every roofing contractor should be licensed, bonded, and insured. These three pieces of paper are in place to protect you and ensure the job is done right.
You need to make sure the roofing company is licensed, bonded, and insured in your state specifically. To ensure that they have all three, don't be afraid to ask for proof.
If a local roofing contractor is licensed, bonded, and insured, they'll be more than proud to show you that they have all the appropriate paperwork. But what does this paperwork mean to you and your roof?
Licensed
For a contractor to get a license, all they have to do is register with your state's board of licensing contractors. The price of the job will determine what license they'll need.
For example, a job over $3,000 requires a home improvement license and anything over $25,000 requires a general contractor's license. Roofing contractors should have a general contractor's license because a roof is a large investment.
Bonded
A bond ensures that if a company goes out of business during the middle of a job or if there's a problem with the work and they don't fix it, then the customer can fall back on the bond company.
Being bonded means that a bonding company knows that a roofing contractor does business correctly and ethically. The bonding company puts up the bond because they know the contractor will do the job the right way.
Insured
All contractors should be fully insured with general liability, workman's comp, and a company vehicle insurance policy on all the vehicles owned and unowned.
General liability insurance and workman's comp limits depend on the size of the contractor's jobs and the state they're in. If all they're doing is small residential work, their general liability will not be as much as a company that does larger jobs.
If a roofing contractor isn't licensed, bonded, and insured in your state, don't even think about hiring them. Otherwise, if something does go wrong, you will have literally zero recourse.
3. Make sure the roofing contractor is established in your area
When you invest in a roof replacement, you need to research how long a potential roofing contractor has been in business. You should look for a roofing contractor that's well established and has a strong history in your area.
If you choose a newer roofing company that's a couple of years old, chances are their prices will be a lot cheaper. The problem is they don't know how to price jobs correctly to have retained earnings at the end of the year to get them through the winter months.
That's when a new company will shut down. That's not to say there aren't good young companies in your area.
However, five years from now, you want to make sure the company will still be there to take care of your roof investment and any problems that come up.
4. Pick the roofing contractor that stands behind their workmanship
Roof warranties are in place to protect your roof investment. You'll have one on your roofing materials and another on the contractor's workmanship.
The warranty on a contractor's workmanship protects you from improper roof installation or any other mistakes that happen during the installation process. Every roofing company should offer you some kind of workmanship warranty.
They could offer anywhere from one year, two years, three years, five years, 10 years, 25 years, or even a lifetime. When looking at potential roofing contractors, you need to pick one that provides a lifetime warranty or close to it.
This shows you they take pride in their work and stands behind it even if something goes wrong. On the other hand, if a roofing contractor doesn't offer a workmanship warranty, don't even think about hiring them.
To learn more about why roof warranties are important to you and your roof, check out this article on what roof warranties cover.
5. Find out if a roofing contractor has certifications from the top shingle manufacturers
The top shingle manufacturers pick six, eight, or 10 of the best contractors in any given area to go through their certification process. The certification(s) allows a roofing contractor to offer the best warranties and enhanced warranties on roofing materials from the shingle manufacturers.
Look on a potential roofing contractor's website or ask them if they're certified by any of the manufacturers. What the certification tells you and other homeowners that the shingle manufacturer trusts that specific contractor and that they're a reputable roofing company.
If a contractor is established in the community and is known to do top-quality work, then the manufacturers will be the ones to seek them out about certifying. If a roofing contractor isn't certified, it doesn't mean they're a bad company.
However, to get the best roofing material warranties and learn who the top manufacturers trust, look for the certifications.
6. Read the roofing contractor's reviews from recent customers
There are so many ways to find a reputable roofer, plumber, carpenter, honestly anything you need in today's digital world. The main way customers choose a service or company is by looking at reviews.
When looking at the reviews of potential roofing contractors, make sure you're looking at the last 2-3 months. This ensures you're getting recent good or bad homeowner experiences.
You can pull a lot of information from reviews that tell you if a roofing contractor does quality work. That's not to say all the reviews you read are accurate. Some people go to the extreme one way or the other.
However, if a roofing company stands behind their work, interacts positively with customers, and does things the right way, then more than likely it'll show in their reviews.
7. Ask for references when meeting with roofing contractors
When meeting with potential roofing contractors, it's crucial to ask for references. Ask every contractor that gives you an estimate to provide you with references from jobs completed in the past 3 to 6 months.
A reputable roofing contractor will be happy to give you these references when you ask for them. But if they're not willing to give you references, don't even think about investing in your new roof with them.
To learn more about why you should get references from a roofing contractor, read this article on 3 reasons to get references for your roof replacement.
Get your free checklist of questions to ask potential roofing contractors
Now you know the 7 tips to find a great roofer in your area. Remember, hiring the right contractor is crucial to every aspect of your roofing project.
While these 7 tips are great for finding one, you still need to ask the right questions when meeting with potential roofing contractors. That's why you need your free checklist of Questions to Ask a Roofing Contractor.
The 16 question checklist gives you all the questions all homeowners need to ask when sitting down or meeting with a potential roofing company. Not only does the checklist give you the questions you should ask, but it also gives you the answers to look for.
With it, you'll have the power to make the right hiring decision for you and your roof investment. So, what are you waiting for? Keep going to get your free checklist of Questions to Ask a Roofing Contractor.
The team at Bill Ragan has proudly served the residents of Nashville and surrounding areas since 1990. Whether you need roof repairs, a roof replacement, skylights, maintenance, or help with your insurance claim, you can count on us. If you're local to Nashville or a surrounding area, don't hesitate to contact us for any of your roofing needs.
Here, your free Checklist of Questions to Ask a Roofing Contractor.