Roofing Contractors | Roof Replacement | Roof Installation | Roof Estimates
3 Reasons to Read the Fine Print of Your Roof Estimate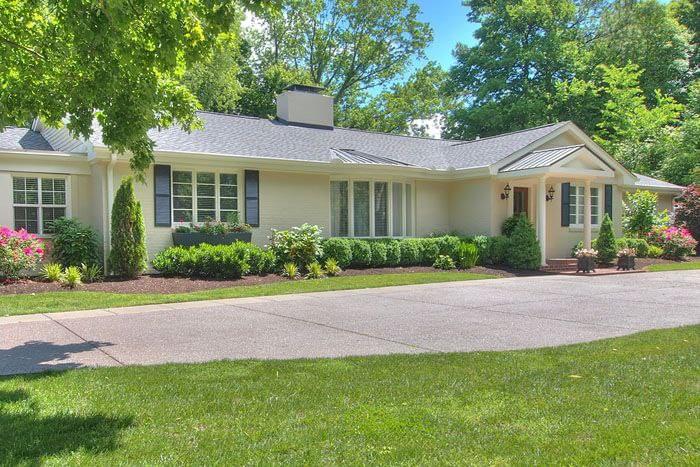 Did you just get a quote for your roof replacement? If so, did you happen to read the fine print? If you didn't, then you're not alone.
The fine print is something most people don't look at before they sign on the dotted line. But with a new roof being an investment, it's crucial to read the fine print on both the front and the back of your estimate.
The team at Bill Ragan Roofing has been replacing roofs in the Nashville area since 1990. We know what it takes to give you a new roof that gives you years of peace of mind. That's why we offer a lifetime warranty on our workmanship.
But why is it important? Always eager to educate, I'm going to answer that question.
The fine print tells you if a contractor will pay for damaged property and what's excluded from your roof replacement. Continue reading to learn the 3 reasons why you should read the fine print on your estimate.
1. It tells you if a roofing contractor is responsible for property damage
Most of the fine print on a roofing estimate is releasing the contractor of general liability. It tells you they're not responsible for any damage done during the roof replacement process.
Things like your gutters, light fixtures, sprinkler heads, and even things hanging in your home won't be covered because the contractor's fine print says it's not their responsibility. If they don't have to take responsibility, then they can throw a roof on without caring about your property and the damage they could cause.
When you ask them to pay for the damages, they can point to the clause that shows that they're not responsible. Be aware, if you don't read the fine print, any damage a contractor causes could come out of your pocket to fix.
Remember, the fine print includes everything the contractor isn't responsible for during your roof replacement. But what else should your roof estimate include besides if they protect your property? Check out this article on what's included in a roof estimate to learn more about your roof proposals.
2. Learn what's excluded from your roof replacement
The fine print will also tell you what's excluded from your roof replacement. These exclusions usually revolve around protecting your property.
The fine print will tell you if the contractor will cover your pool, move your patio furniture, and more. Protecting your property should be on every contractor's mind during a roof replacement. If they exclude these from your estimate, then they're leaving out a crucial part of the replacement process.
They also exclude these steps to bring down the price of their bid to win your business. If they don't have to spend the labor and time taking the proper steps to protect your property, then they don't have to charge you for it.
A reputable roofing contractor will take all the necessary steps to protect your property and won't sneak something in the fine print to avoid them. Read this article on how your property is protected during a roof replacement to learn more about the steps your contractor should take.
3. It helps you find the right contractor
It's crucial to go over your roof estimate with the contractor. This is when you can ask questions and get them to clarify anything that you don't understand.
The same goes for the fine print on your estimate. You need to have the contractor go through each clause and have them explain why it's there in the first place. Be warned, if they won't go over it or explain it to you, then it could be a sign that there trying to sneak something past you.
You can also learn a lot about the contractor from reading the fine print. If it has a lot of exclusions, then they don't necessarily have your best interest in mind.
It's crucial to hire a contractor that's worried about your problems instead of trying to protect themselves before they even set foot on your roof. To learn more about hiring the right contractor, read this article on why it's important to hire a local roofing contractor.
Should you get multiple roof replacement quotes?
So, now you know why you need to read the fine print on your roof replacement estimate. When you read the fine print, you'll learn if a contractor covers damages they cause and if they have your best interest in mind.
It's also important to go over it with the contractor so they can explain the clauses and exclusions. Be aware, there are some things you should know before you replace your roof. One of those things is that you should get multiple roof quotes.
But why is this important? Because we want you to have all the knowledge you need to make the right decision, we broke it down for you.
The team at Bill Ragan Roofing has been providing the residents of Nashville with high-quality roof replacements since 1990. We work with you and your budget to get a beautiful roof that'll last. And if you decide to go with us, we'll go over your estimate with you to answer any questions or concerns.
To learn why you should talk to multiple contractors, check out this article on Why You Should Get Multiple Quotes for Your Roof Replacement.