Roofing Contractors | Nashville, Tennessee
4 Reasons to Hire a Local Nashville Roofing Company for Your Replacement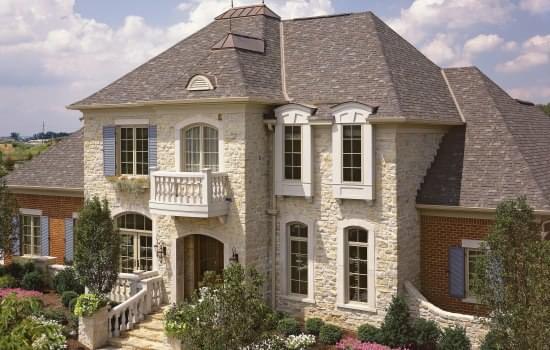 We've all heard the phrase "shop local". Hiring or buying from a local company helps small and established businesses thrive.
But it also goes beyond the normal service provider and consumer relationship to form a community of shared values, trust, and a genuine love of the area where we all live. That's definitely the case in Nashville.
Even though we've grown as a city, you'll find there's still a hint of a small-town feel here. With that small-town feeling comes the responsibility to take care of each other.
So wouldn't it make sense to hire a local Nashville roofing company to take care of your roof problems? The answer to that is yes, and by the end of this article, you'll understand why.
Since 1990, the team at Bill Ragan Roofing has provided the residents in Nashville and surrounding areas with high-quality roofing services. We strive to provide you a unique experience based on education, honesty, and strong workmanship. That's why the people who call us become lifetime customers.
Out of state companies are here for one reason: to sell you a roof. But other potential problems come with using an out of state company. Here, you're going to learn the 4 reasons why you should hire a Nashville roofing company for your roof replacement.
1. They'll know the local Nashville roof installation codes
Every state has local building codes that residential homes have to be in compliance with. The same goes for Nashville and all of Davidson county.
At the beginning of this year (2021), Davidson county adopted the 2018 International Building Codes for residential homes. If you hire an out of state company, they won't know the requirements to ensure your home is up to code.
A local Nashville roofing company will follow these local installation codes to ensure your roof is correctly installed and in compliance with the state of Tennessee. This saves you from a massive headache in the future when dealing with insurance or selling your home.
2. They'll have all the appropriate paperwork needed in Nashville
Every roofing contractor should be licensed, bonded, and insured. These three pieces of paper are in place to protect you and ensure the job is done right.
You need to specifically make sure you hire a local roofing company that is licensed, bonded, and insured in the state of Tennessee. If you hire a roofing company not local to Nashville or the state of Tennessee, they won't have the appropriate paperwork to do the job here.
This puts you and your roof investment at risk. Any local Nashville roofing contractor that is licensed, bonded, and insured will be more than happy and proud to show you their paperwork.
But what does this paperwork mean to you?
Licensed
For a contractor to get a license, all they have to do is register with the Tennessee state board of licensing contractors. The price of the job will determine what license they'll need.
For example, a job over $3,000 requires a home improvement license and anything over $25,000 requires a general contractor's license.
Nashville roofing contractors should have a general contractor's license since a roof is a large investment.
Bonded
A bond ensures that if a company goes out of business during the middle of a job or if there's a problem with the work and they don't fix it, then the customer can fall back on the bond company.
Being bonded means that a bonding company knows that the Nashville roofing contractor does business correctly and ethically. The bonding company puts up the bond because they know the contractor will do the job the right way.
Insured
All contractors should be fully insured with general liability, workman's comp, and a company vehicle insurance policy on all the vehicles owned and unowned.
General liability insurance and workman's comp limits depend on the size of the contractor's jobs and the state they're in. If all they're doing is small residential work, their general liability will not be as much as a company that does larger jobs.
If a roofing contractor isn't licensed, bonded, and insured in the state of Tennessee, don't even think about hiring them. Otherwise, if something does go wrong, you will have literally zero recourse.
3. You'll know where to find them if there's ever a problem
When looking at contractors to hire, it's crucial to pick one that's local to Nashville. They must have a physical office address in Nashville and a phone number from the Middle Tennessee area.
This ensures that they're in Nashville, and you can find them if you ever have a problem with your roof. If you use an out of state company, I can guarantee it's going to be hard to get someone to come out to take care of your roof.
You also need to make sure the local roofing company you hire is established in the Nashville community. One way to ensure they have a strong presence in the community is by knowing how long they've been in the area.
To learn why it's important to know how long a roofing contractor has been around, check out this article on why it matters how long a roofing company has been in business.
4. You won't get taken advantage of if you have storm damage
When a serious storm hits the Nashville area, out-of-state companies that chase storms come in and undercut local roofing company prices. They send highly trained salespeople into Nashville and begin going from door to door using scare tactics to try to sell new roofs to the unwary homeowners.
They will then put a sign in their yard, which attracts their neighbors' attention. Before you know it, they've got the whole neighborhood.
Once they get the money and move on to the next storm-hit town, the crews stay behind to do the work. Usually, the work on these roofs is done quickly and poorly.
But the worst part is that there's no warranty on their workmanship. As soon as the workers leave the job site, the out of town company quits answering their phones.
This is what is known as a "tail light warranty" because as soon as their tail lights disappear from view, the warranty disappears as well. To ensure you don't get taken advantage of when a strong storm comes through our area, make sure you reach out to a reputable Nashville roofing company if your roof has storm damage.
How to hire a great Nashville roofing company
Now that you know why you should hire a local Nashville roofing contractor, are you ready to find one in our area?
If so, you're probably going to do a Google search. If you do that, you're going to be overwhelmed by all the options. That's why you need to know how to find a great one.
But how do you do that? That all comes down to asking the right questions and getting the right answers back when talking to a potential roofing contractor.
Luckily, we've already thought about this. Because we never shy away from educating anyone trying to find the right contractor for them, we're going to give you a checklist of these questions plus the answers you should be looking for.
The team at Bill Ragan Roofing has served the Nashville area since 1990. We take extreme pride in our workmanship and are proud to offer you a lifetime warranty to back it up.
If you think we're the right fit for you and your roofing needs, don't hesitate to contact us today.
Whether you think we're the right fit for you or not, you need this free Checklist of Questions to Ask a Roofing Contractor to ensure you find a great Nashville roofing company.