Roof Replacement Financing: Can You Finance a New Roof?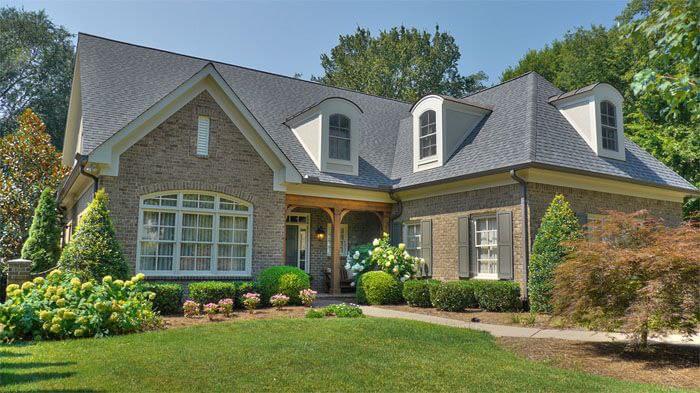 Needing a new roof can be an overwhelming experience. Trying to figure out how to pay for it can be even more overwhelming.
Because your roof is a necessity that protects you and your family, it's important to get it taken care of before it causes a multitude of problems. You might be able to extend your current roof's life with repairs while buying your time to afford a new roof.
Unfortunately, your roof doesn't care about your timeline or your financial situation. When your roof needs to be replaced, you're going to have to pay for a replacement.
While there's nothing you can do about the expense of your new roof, a lot of homeowners ask, "If I can't pay for my entire roof right now, can I finance it?" Because we emphasize answering important questions, especially about affording a new roof, we're going to break it down for you.
The team at Bill Ragan Roofing has proudly served Nashville and surrounding areas since 1990. No matter if you need roof repairs, a replacement, a new skylight, or insurance help, we're confident we can take care of your roofing needs. And after we're done with your project, you'll have a lifetime warranty on our workmanship.
By the end of this article, you'll learn if you can finance your new roof, why you would finance it, and if a roofing company offers financing.
Can you finance a new roof?
Just like financing a new car, you can finance your new roof. It's actually a pretty easy process to get your roof replacement financed.
I'll be using our company (Bill Ragan Roofing) and the financing company we use (Acorn), as an example.
First, you'll get an estimate for the cost of your roof replacement from a local roofing company.
You can also use a roofing calculator to get a rough estimate and see your monthly payment based on that number. But to learn what your monthly payment will actually be for your new roof, you'll need a roof assessment.
After learning the price of your new roof, you'll be directed to the Acorn to answer some questions, get approved (depending on your credit score), decide how long you want to make payments, and agree on a monthly payment.
If you're approved, Acorn will fund your roofing project and you'll be ready to start your roof replacement. Once the replacement process is completed, you'll sign off that you're happy with the work and your payments begin 30 days after they pay your roofing contractor.
This is just a quick example of how the process works with us. If you're interested in financing your roof replacement, talk to the local roofing contractor you hire about where to begin.
Why would you finance a roof replacement?
Now you know you can finance your new roof and a little bit about the financing process. But why would you finance your new roof in the first place?
That honestly depends on your specific situation. Most homeowners don't have the money to pay for it all at once. Financing makes it easier to afford the investment of a new roof with easy monthly payments.
Some homeowners don't want to mess with your financial portfolio and want monthly payments with the option to pay it off early. Or maybe they don't want to dip into their savings, college fund, retirement, etc.
No matter what the money situation is, financing is a great option for anyone.
Do roofing companies offer financing?
I already mentioned that we here at Bill Ragan Roofing use Acorn Finance to give our customers the option to finance their new roof. But is it common for roofing companies to offer financing?
While they may not provide financing themselves, most roofing companies will offer it through an outside financing company. The local roofing contractor you decide to hire will walk you through the process to get approved.
Be aware, your roofing contractor has nothing to do with the approval process. They can point you in the direction about who to finance through, but it'll be up to criteria set forth by the financing company if you'll be approved.
Use our roofing calculator to learn the cost of your replacement
Now you know that financing a roof is a great option for anyone in the market for a replacement. But do you know the amount you'll have to finance?
If you don't, you're not alone. One of the biggest concerns homeowners have is how much their roof replacement will cost them. Unfortunately, the roofing industry doesn't like to talk about pricing.
We're not like other roofing companies, though. While we can't give you an exact number without a roof assessment, we can at least give you a rough idea. That's where our Roof Cost Calculator comes into play.
The team at Bill Ragan Roofing has provided high-quality roofing services to the residents of Nashville and surrounding areas since 1990. We offer financing through Acorn, so our customers have plenty of payment options to afford the roof of their dreams. If you're local to Nashville, don't hesitate to contact us so we can give you the beautiful roof you deserve.
To learn a rough cost number for your upcoming roof replacement, check out our Roof Cost Calculator.