Roof Replacement | Asphalt Shingle Roof
3 Signs That You Need to Replace Your Asphalt Roof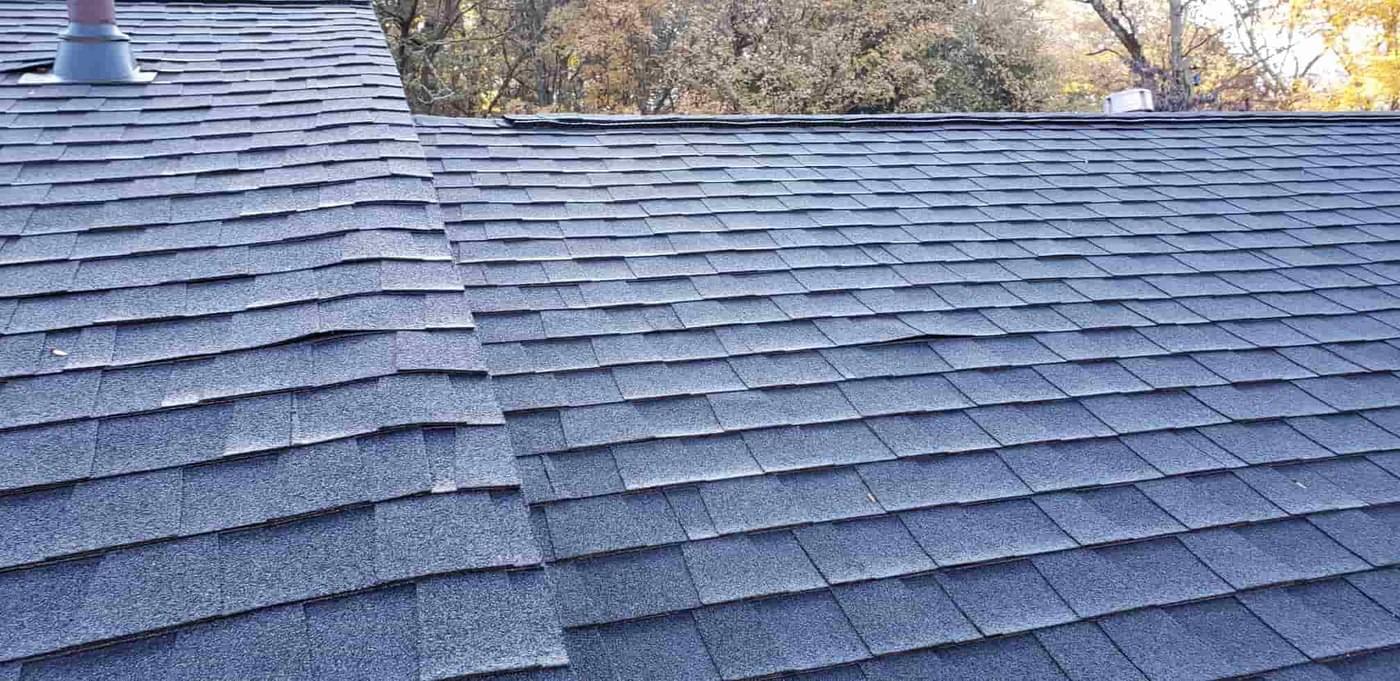 Is your roof leaking? If so you're probably worried that the entire roof will have to be replaced.
But just because your roof is leaking doesn't mean you need a complete replacement. So, when should you replace your roof? The answer to that question isn't going to be the same for everyone.
Bill Ragan Roofing has been replacing roofs in the Nashville area since 1990. We know what it takes to give you a roof replacement that's going to give you years of peace of mind. That's why we even offer a lifetime warranty on our workmanship.
Replacing your roof never comes at a convenient time so it's important to know when the right time to replace your roof is.
Keep reading to learn the 3 reasons why your roof should be replaced so you know when the time is right for you. By the end of this article, you'll know why your roof may need replacing and what to consider before you replace your roof.
1. Your asphalt roof is about 20 years old
The life of a roof is how many years you get out of it. For a standard 3-tab asphalt shingle roof, that's 25-years.
As long as your roof has been properly ventilated and installed you should get pretty close to that 25 years of roof life. So obviously you want to replace your roof before it starts leaking or fails completely.
A reputable roofing contractor will recommend that you replace your roof somewhere around 80-85% of the manufacturer's life of the roof. For example, you should consider replacing a 25-year roof around the 20-year mark.
Don't wait until it's too late, get ahead of any potential problems and replace your roof before the end of its life.
2. Your asphalt roof fails prematurely
Your roofing materials should live as long as the manufacturer specifies. However, there are cases when your roof fails prematurely and leads to a roof replacement well before you should need one.
Two of the common causes of premature roof failure are improper roof installation and inadequate attic ventilation.
When your roof wasn't installed using correct roofing techniques you're going to find shingles in your yard or even full sections sliding off your roof. If your attic wasn't properly ventilated then the damage from the trapped heat and cold will drastically shorten your roof's life.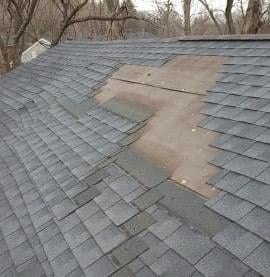 Be aware, when your roof isn't properly ventilated or properly installed the manufacturer's warranty on your roofing materials will be voided. This leaves you with only your contractor's workmanship warranty to fall back on to replace your prematurely failed roof.
3. Your asphalt roof was damaged from a storm
The weather where you live and the kind of storms your roof faces factor into how much wear and tear it goes through. But that isn't the only thing you have to worry about when it comes to weather.
This may seem obvious, but heavy storm damage (tornado, wind, hail) will also lead to a roof replacement. If high winds come through and rip up your shingles or a tree falls on your roof then clearly you're going to need a new one.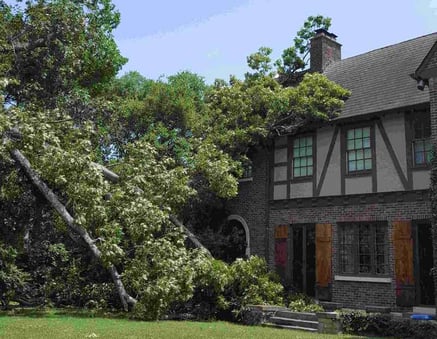 If you have a metal roof system, then hail damage to your metal panels will lead to a replacement if the integrity of the metal is compromised. But for an asphalt shingle roof to be replaced from hail it has to cause damage to the soft metals (downspouts, gutters, vents, or flashing) that are on your roof.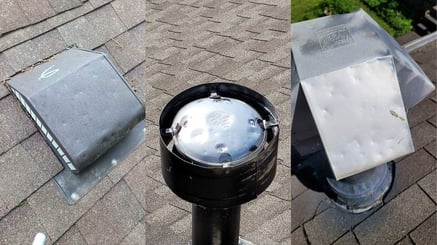 Whatever kind of storm damage your roof has, it's important to know if your roof is covered. Read this article on replacing your roof through homeowner's insurance.
What to consider when replacing your asphalt roof
Now that you know why you would need a roof replacement, there are a few things you should consider when it comes to replacing your roof. Your future plans and budget should be on your mind when thinking about investing in a replacement.
Are you selling your house in the next 5 years?
Just like every roof replacement is different, so is everyone's situation. You have to take your future plans into consideration when deciding if you should replace your roof.
If you're older, settled in your forever home, and know your roof is around that 20-year mark, then you might just want to throw a new roof on and forget about it.
If you're close to the 20-year mark and know you're going to be selling your house in 2 to 5 years you're probably going to have to replace the roof to put your home on the market. So consider replacing it now, enjoy it as much as you can, and then get your investment back with the curb appeal when it's time to sell.
Start budgeting for your asphalt roof replacement
A roof replacement is an investment. And just like every other investment, it's not cheap.
If your roof is 15 years old, you're going to need to replace it in 5-8 years. So start budgeting for it now. Call a contractor to come out for an inspection and get a roof replacement estimate just so you'll have an idea about how much you need to save when the time comes.
The numbers won't be the same because of the fluctuation of roofing material prices, but you'll have an idea so you can start budgeting.
Get multiple opinions on what your asphalt roof needs
Before you replace your roof, it's crucial to get multiple opinions. When a roofing salesman comes to your home, their job is to sell you a roof.
That's why the first thing you should do after getting one roofing estimate is to get another. For example, if one contractor says you need a full roof replacement but three others say you just need repairs, then your roof probably only needs repairs.
Read this article on whether you should repair or replace to learn more about if your roof just needs repairs or a complete replacement.
Learn everything you need to know about replacing your asphalt roof
Now you know why and when you should replace your roof. Like I stated earlier, every roof replacement has to be done at the right time.
That right time isn't going to be the same for any two people. Maybe the right time is because you're getting close to that 20-year mark or you have to replace it to sell your home.
Now that you know the signs that it's time for an asphalt roof replacement, what's next?
The next step is to learn everything you can about replacing your roof. There's a lot of information out there, though. Wouldn't it be great if the most crucial information was in one place?
Luckily, we thought about this and wrote an article to educate homeowners like you on the most important things you need to know about an asphalt roof replacement.
The team at Bill Ragan Roofing has been providing the residents of Nashville with high-quality roof replacements since 1990. We offer a no-pressure sales process that focuses on educating you. If you're local to Nashville, don't hesitate to contact us to begin the roof replacement process.
To learn what you need to know about replacing your asphalt roof, check out this article on What is an Asphalt Roof Replacement? (4 Things You Need to Know).