What are Your Options If You Need a New Roof but Can't Afford It?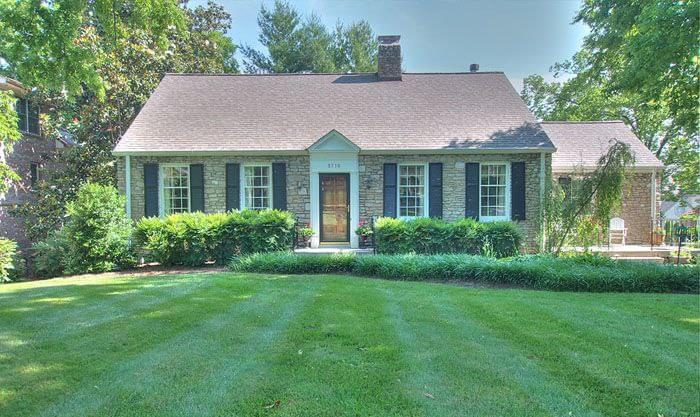 So, you just got the news that your roof needs to be replaced. At the same time, I'm sure you also learned that a new roof isn't going to be cheap.
In all honesty, pricing is actually the biggest concern for most homeowners and the main question we get asked. Unfortunately, there's nothing you can do about the price.
However, there are options available if you think you can't afford a new roof right now.
Here at Bill Ragan Roofing, our main goal is to educate homeowners like you about the roof investment they're about to make. That's why we're going to help you understand your options if money is tight and affording a new roof seems out of the question.
By the end of this article, you'll be able to take a deep breath and realize getting a new roof might be possible. And at the very end, you'll have the option to get a checklist to help you find a great roofing contractor for your upcoming replacement.
Repair your roof until you can afford to replace it
If a roof replacement isn't within your budget, your roofing contractor should be able to work with you and limp you along with some repairs until you are ready.
It's a lot cheaper to repair a roof than it is to replace one. Roof repairs can extend the life of an older roof and get it through until it's time to replace it with a new one.
So, if money is tight, you might be able to get repairs to hold you over until you can afford to get a new roof. However, there's a huge risk if you decide to do this.
This risk is hiring a cheap roofing contractor to do the repairs. Making the wrong hire will lead to even more costly problems and a greater need for an entire roof replacement.
That's why if you decide to get repairs to buy you some time, it's important to at least invest in a quality roofing contractor that does good work. While I don't recommend repairs for everyone who needs a roof replacement, it's an option for homeowners on a really tight budget.
If you think this is the right option for you, make sure to ask your local roofing contractor what repairs can be done until you're in a better financial situation for a roof replacement.
Finance your roof replacement
Just like financing a new car, you can finance a new roof. Whether your budget is tight or you don't want to mess with your financial portfolio, financing a roof replacement is a great option for every homeowner.
That's why financing is going to be the best option if you can't afford a new roof. There are a couple of ways to finance a new roof.
The first is financing through a roofing company. This can be done either in-house with your roofing contractor or through their partnership with a financing company.
However, your roofing contractor has nothing to do with the approval process. They can point you in the direction of who to finance through, but it'll be up to criteria set forth by the financing company if you'll be approved.
The second option (and the best option for most homeowners) is to get a home equity line of credit, also known as a HELOC.
It takes a little bit longer for approval than it would financing through your local roofing company. However, a HELOC is tied to a second mortgage on your home, and the interest rates will be much better.
No matter which one you go with, financing your roof is going to be the way to go if you think you can't afford a roof replacement.
File an insurance claim (for storm damage only)
Storm damage to your roof can be a stressful situation. But if you're a homeowner who's worried about affording a new roof, storm damage can be a blessing in disguise.
If you have a Replacement Cost Value with your homeowners insurance company, they'll actually pay to replace your roof if it has storm damage. This doesn't mean you should put off your replacement to wait for a hail or wind storm to hit your roof.
Especially because the insurance claim process is slow, and it could be a couple of months before you even get your new roof installed. However, it's something to keep in mind when you're worried about affording a new roof.
This obviously isn't going to be an option for everyone. But if a strong hail storm or another extreme weather event comes through your area, you have the option to file an insurance claim on your older roof.
Just keep in mind that filing a claim doesn't guarantee approval, and it might affect your insurance premiums.
The risks of trying to find the lowest priced roof replacement
Now you know your options if you can't afford a roof replacement. Keep in mind, a new roof is always going to be an investment, no matter the size.
Just because your budget is tight doesn't mean you should try to find the cheapest roof replacement possible, especially with financing as an option.
However, if you're shopping for the lowest price, your new roof is already at risk before it's installed. The last thing you want is to waste your hard-earned money on a new roof just to spend more to fix it.
That's why you need to know the 4 risks of trying to find the cheapest roof replacement.
Since 1990, the team at Bill Ragan Roofing has helped homeowners in Nashville and surrounding areas get a high-quality roof that fits their budget. And if you can't afford our prices, we'll gladly point you in the right direction of a quality Nashville roofing company that fits your needs better.
Check out the 4 Risks of Trying to Find the Cheapest Price for Your Roof Replacement to learn why you need to invest in quality to help your peace of mind and your wallet.