Roof Cost | Roofing Industry Knowledge
Why Do Roofing Prices Keep Going Up in 2023? (What It Means for You)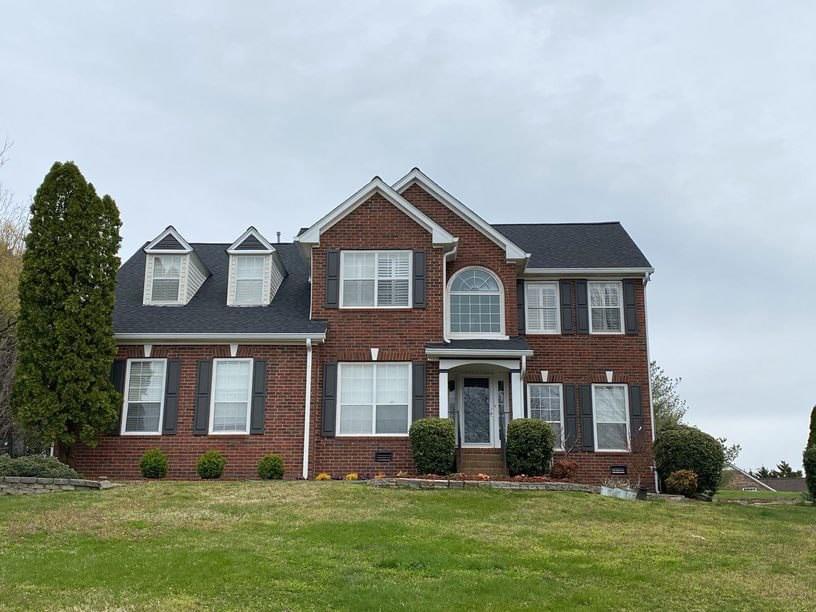 If you need a new roof, you've probably noticed much higher price estimates than you anticipated. This can be incredibly frustrating, especially if you really like the company.
You might think they're trying to take advantage of you or are unfairly priced. But unfortunately, prices in the roofing industry keep going up in 2023, and roofing companies have to keep pace.
This is frustrating to us and other roofing companies, trust me. That's why I want to help you understand where the price increase is coming from and why it's happening.
For over 30 years, the team at Bill Ragan Roofing has educated homeowners on all aspects of the roofing industry. Because of this, I want to break down the roofing price increase the industry is experiencing.
This article covers why roofing prices keep going up, if it's impacting all roofing companies, and what it means for you.
Why do roofing prices keep going up in 2023?
The big reason why roofing prices keep going up comes down to manufacturers raising their prices. Manufacturer prices are continuously rising due to the increased cost of the raw materials (like oil) most roofing materials require during the manufacturing process.
But it's not just specific roofing materials that are affected. Building materials in general like wood, metal, and others are also getting more expensive.
Because your roof is a combination of roofing materials and building materials, this just increases the price more. Another reason prices are increasing comes down to the scarcity of products.
This doesn't necessarily happen in every part of the country, but it impacts most areas. This is because the roofing industry is still trying to recover due to the shutdown of production and shipping caused by Covid.
But it's also due to the storms that have moved through the country so far this year. Because of the damage these storms have caused to roofs and homes, demand for roofing materials has skyrocketed.
With the demand increasing, manufacturers and suppliers have to keep up to ensure products are available. Unfortunately, combining all of this means roofing prices will continue going up with no signs of slowing down as of now.
Are rising roofing prices impacting all roofing companies?
When manufacturers raise their prices, local suppliers also have to raise their prices. Because of this, local roofing companies all around the country have to start charging more for roof replacements.
But how long it takes for them to increase their prices depends on the company. Larger roofing companies might not raise their prices immediately because they can eat the cost difference in the short term to keep their price competitive.
On the other hand, smaller roofing companies have to start charging more immediately because they can't eat the cost. This causes confusion when homeowners start getting quotes for their roof replacement.
They'll see some roofing companies charging significantly more and think they're just trying to take advantage of them. However, there's nothing a roofing company can do about the rising prices in the roofing industry.
They're just doing what they have to do to keep the lights on while still staying competitive in their market. At the end of the day, how quickly all of this impacts their prices depends on the roofing company.
But no matter what, all roofing companies will eventually raise their prices to keep up with rising prices in the industry overall.
What do rising roofing prices mean to you?
After reading the last two sections, you get the general idea of why prices are increasing and that it will impact all roofing companies. But what does all of this really mean to you?
Obviously, it means the cost of your roof replacement will be more expensive. To put a number on it, you'll see a rise of 10%-15% in most prices across the board.
Unfortunately, this percentage will keep going up because manufacturers have already announced another price increase. I understand a roof replacement isn't a fun purchase and that it's a large investment.
But looking for the cheapest possible price just leads to big future problems before your roofing project even starts. That's why it's even more important to find a roofing contractor you trust with these rising roof prices.
Look, I get it. The rising prices are intimidating and can even make you think that a roofing contractor is trying to take advantage of you.
But remember, roofing contractors have no control over manufacturer or supplier prices.
Is the pricing increase only impacting asphalt shingle roofs?
Most homeowners around the country have an asphalt shingle roof. Because of this, asphalt shingle roofs are perceived as the only type of roof going through price increases.
But that's not the case. Every type of roof has already increased or will increase in price in some way.
If you want a metal roof, the price of the metal used for the panels has increased. For other roof systems, it could be the increased prices in building materials, like metal for roof flashing, wood for decking, and so on.
No matter what, roofing prices are increasing overall and will affect the cost of every roofing material in some way.
How much does a new roof cost in 2023?
After reading this article, you know why your roofing project's price will be higher than expected. Remember, there's nothing we or another roofing company can do about these price increases.
The only thing that we can do is educate you on why it's happening and your options if you're worried about affording a new roof. Unfortunately, I can't say when the price increases will die down.
But what I can do is give you an idea of how much a new roof costs in 2023. While the numbers won't be 100% accurate, they help you understand the budget you'll need for a roof replacement with the rising prices.
Since 1990, the team at Bill Ragan Roofing has helped thousands of homeowners in Nashville and surrounding Middle Tennessee areas with their roofing needs. Our workmanship comes backed by a lifetime guarantee, so you'll never have to worry about your roof again.
Check out The Average Cost to Tear Off and Replace Your Roof to get an idea of the budget you'll need for a roof replacement.