4 Reasons You Need a Roof Maintenance Program After Your Replacement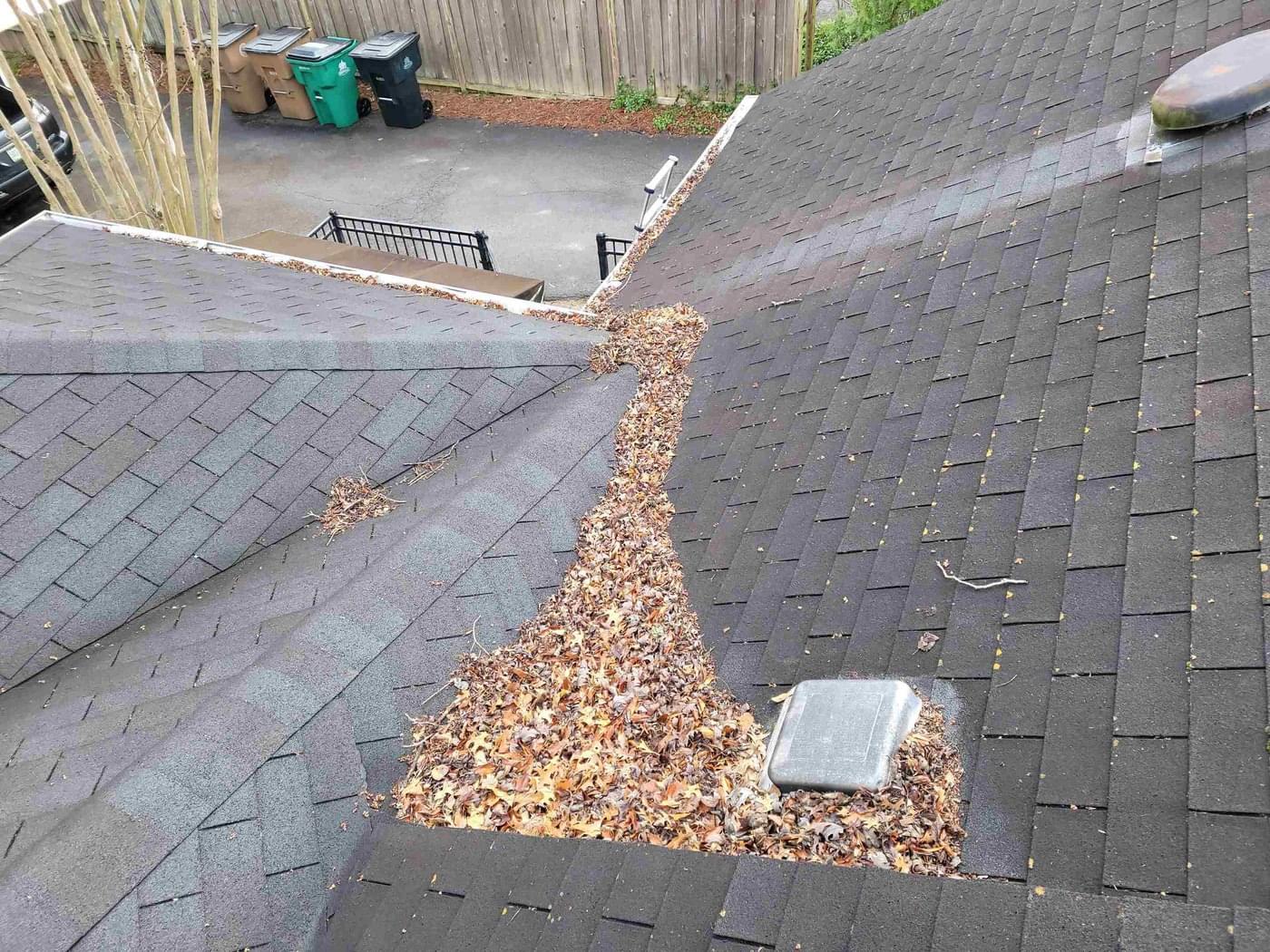 We all know our cars need an oil change or tire rotation as part of regular maintenance. Just like your car, your roof also needs maintenance whether you just replaced it or if it's 20 years old.
Your car gives you warnings when it's time to change your oil, but a roof doesn't give you a sign when it needs a tune-up. That's where a roof maintenance program comes in.
You're probably thinking a roof maintenance program isn't worth it, and you'll take care of problems as they come. But you invested a lot of money in your roof, wouldn't you want it to be protected?
Because we want you to get the most out of your roof investment, we're going to give you the reasons why you need a maintenance program.
The team at Bill Ragan Roofing has helped homeowners in the Nashville area with all of their roofing needs, including roof maintenance, since 1990. We work tirelessly to ensure you get the most out of your roof investment. And if there's ever a problem, we'll be there to take care of you with our lifetime workmanship warranty.
By the end of this article, you'll learn the 4 reasons you need a roof maintenance program after your replacement.
1. Roof maintenance keeps your roof running smoothly and prevents future problems
Roof maintenance is the periodical checking of all the vulnerable areas on a roof that could be susceptible to having a problem. With a maintenance program, it guarantees your roofing company checks these problem areas at least once a year.
This ensures your roof is running smoothly and that it's performing the way it's supposed to. A roof maintenance program is also an opportunity for your roofing company to spot a (future or present) problem, diagnose what's causing it, and repair the issue before it spirals out of control.
Without roof maintenance, a minor issue that's left untouched can turn into a major issue in just a matter of a year or two, maybe even six months.
For example, if they find a crack in a pipe boot, it's a simple and inexpensive fix. But if it isn't caught because you don't get roof maintenance, it can cause $300, $400, or even up to $500 worth of damage to your ceiling.
A roof maintenance program not only ensures your roof is running smoothly, but it'll also save you hundreds, even thousands of dollars with preventative measures.
2. Your investment is maximized with a roof maintenance program
A roof replacement isn't going to be cheap. That's why we call getting a new roof an investment.
Just like other investments, you're expecting to get the most out of it. With a roof maintenance program, your roof investment is maximized.
For example, a dimensional asphalt shingle has a manufacturer-specified lifespan of 25 years. A roof maintenance program ensures you get as close as possible to that 25-year mark.
There are things that'll cause your roof not to reach its maximum lifespan, like if your roof wasn't installed correctly or the roofing materials fail prematurely. But as long as the installers do their job right, a maintenance program ensures your new roof will be maximized.
3. Roof maintenance programs come with other perks
You're probably thinking preventing future problems is a good enough reason to sign up for a roof maintenance program. However, it should also give you perks and incentives to make the deal even sweeter.
Every roofing contractor's maintenance program is different, so the perks won't be the exact same from company to company. But I can give you an idea based on what our roof maintenance program (The Overhead Care Club) offers homeowners:
Annual 19-point checkup and attic analysis
Lifetime workmanship warranty on all repairs
Priority appointments
10% discount on all future repairs
Remember, our list won't be the exact same as other roofing companies. However, it gives you an idea of what kind of perks and incentives you get when signing up for a roof maintenance program.
4. A roof maintenance program gives you peace of mind
Peace of mind is something we all want in everyday life. No one wants to spend time or energy thinking about their roof.
With a roof maintenance program, you get peace of mind knowing your roof is protected and if there is a problem, it'll be taken care of.
During your maintenance inspection, your roofing contractor will either catch problems or give your roof a clean bill of health. Even if your roof needs repairs, then at least it was caught before it has the chance to become serious.
After your maintenance inspection, you'll have peace of mind knowing everything checked out alright or all your roof's issues are going to be taken care of. And the next time a big storm hits, you can rest assured knowing that you won't have leaks.
Make sure your roof is protected with a maintenance program
Now you know the 4 reasons why you need a maintenance program for your roof. No matter the age of your roof, it's crucial to get it regularly checked out.
If you already have a roofing contractor you trust, reach out to them about starting their maintenance program. But if your roofing contractor doesn't offer a program or you just don't have a company in mind, it's time to find one to protect your roof.
That's why we're going to help you find a great local roofing contractor for maintenance and any other roofing services you may have in the future.
Since 1990, Bill Ragan Roofing Company has protected the roofs of Nashville with our Overhead Care Club. For an affordable monthly cost, you get a yearly 19-point inspection, gutter cleaning, lifetime warranty on repairs, and more. If you're local to Nashville and want to maximize your roof investment, don't hesitate to contact us for a maintenance program or your other roofing needs.
To find a great roofing contractor for all your roofing needs, check out this article on 7 Tips to Find a Great Roofing Contractor.