Roof Replacement | Roof Installation
5 Reasons You Should Consider a Roof Replacement in 2023

A roof replacement never comes at a good time. And with the financial commitment, I've never known a homeowner who's excited about paying for a new roof.
But if you need a new roof in 2023, you need a new roof. While you can put a band aid on, the current problems won't disappear because you waited another year.
In fact, some homeowners put it off too long and end up with extensive damage. I don't want this to happen to you.
For over 30 years, the team at Bill Ragan Roofing has helped homeowners understand why and when they should replace their roof. Because of this, I want to break down some things to keep in mind if you're on the fence about replacing your roof this year.
Let's get to the 5 reasons you should consider a roof replacement in 2023.
1. A roof replacement improves energy bills
If your roof has been on your home for many years or even decades, its materials aren't the same quality or as efficient as the materials made today. Unfortunately, this leads to energy loss during the winter and summer, most likely from poor ventilation.
But manufacturers have made a lot of technological advancements to roofing materials over recent years. These newer materials and more efficient ventilation systems keep your home warmer in the winter and cooler in the summer.
This means your AC or heating unit won't have to work as hard after a roof replacement, which brings your energy bill down in 2023 and beyond. Unfortunately, energy costs are forecasted to increase further in 2023.
While the upfront cost of a roof replacement is intimidating, a new energy-efficient roof will reduce your overall monthly bills.
2. Getting a roof replacement helps avoid potential health risks
If you already know you need a new roof replacement, you probably have leaks or have had them frequently. While you can get the leak itself repaired, you probably don't think about the wetness or excess moisture that's left behind.
Even if you don't have active leaks, an aging roof may have gaps that allow moisture in or poor ventilation that allows condensation to form. No matter the reason, this creates the perfect environment for mold and mildew to grow in your ceiling, walls, or other susceptible places.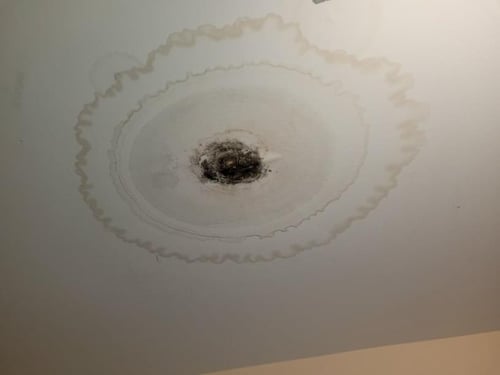 Mold and mildew will create health issues if left alone too long. But by replacing your roof, you can ensure your home is kept dry and potential health risks caused by excess moisture are avoided.
Just know that a roofing contractor can't do anything about mold or mildew that's already formed. However, a high-quality roof replacement from a reputable roofer will prevent it from happening in the future.
3. Getting a new roof increases your home's value
While not as hot as 2022, the housing market is still alive and well in 2023. Whether you plan on selling this year or a few years later, a new roof increases your home's value.
Getting a roof replacement before selling your home can yield a 60% return on investment and increase your home's sale price. While the financial side is great, potential purchasers also won't have to worry about roof repairs or replacements anytime soon.
This makes your home more appealing, especially for homeowners who aren't looking for their forever home just yet. Another way a new roof increases your home's value is by increasing its curb appeal.
Your roof is a big part of your home, so replacing it transforms the entire appearance and provides a fresh new look. This not only makes your neighbors notice, but it also makes your home more appealing to potential buyers.
4. You'll avoid costly leaks with a roof replacement
A roof replacement is a significant investment that usually causes sticker shock. Unfortunately, this leads to some people paying for repairs over and over again on an older roof.
While the upfront cost of a roof replacement is intimating, it can actually end up being cheaper if the roof requires repair after repair. Repair costs may not be substantial at first, but they add up the more you get.
That's why I suggest replacing your roof if the repair costs are around 30% of the cost of a new roof. You also have to consider the damage the frequent leaks are doing to the interior of your home.
This means spending even more money after paying for repair after repair. If the financial part of a roof replacement worries you the most, just know that most roofing contractors offer financing to make it easier to afford.
5. You get peace of mind with a roof replacement
Most of the reasons discussed in this article play into the last reason to get a roof replacement in 2023. This is simply the peace of mind a roof replacement gives you.
A new roof gives you peace of mind knowing you, your family, and your valuables are protected against the elements and extreme weather. This peace of mind isn't for a short amount of time, either.
Depending on your roofing material, this could be at least 15 years of not thinking about your roof. You don't get this from a roof that continuously leaks or has problems.
Even after getting repairs, you'll have to worry about the leak randomly popping up until it's finally taken care of with a roof replacement.
How much does it cost to replace a roof in 2023?
Now you know 5 reasons why you should consider replacing your roof in 2023. I'm not saying to replace your roof just to replace it.
These considerations are just meant to help you understand why it may be in your best interest to replace your older roof in 2023. I understand it's tempting to keep putting off your roof replacement, especially for financial reasons.
But there are ways to afford a quality roof without breaking the bank. Unfortunately, it's hard to know if you can afford it or not without knowing how much a roof replacement costs in the first place.
That's why I wrote another article that breaks down the cost of a roof replacement in 2023.
Since 1990, the team at Bill Ragan Roofing has provided high-quality roof replacements to thousands of homeowners in Nashville and surrounding Middle Tennessee areas. You can count on our workmanship to maximize your roof investment, and we back it up with a lifetime craftsmanship guarantee.
Check out How Much a New Roof Costs in 2023 to gain an idea of the budget you'll need for a roof replacement.