Top 8 Questions To Ask A Roofing Contractor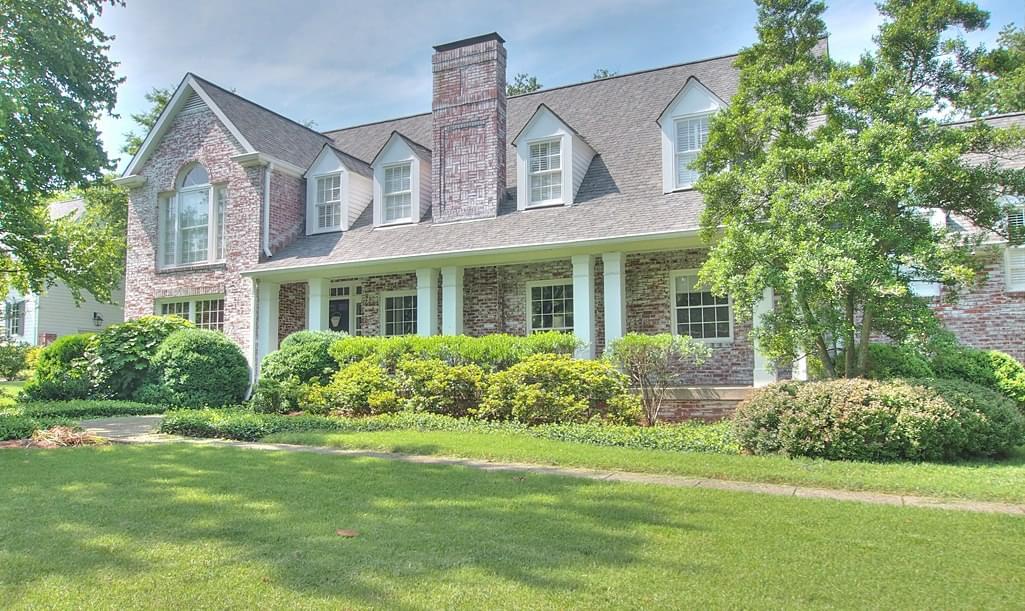 Are you getting ready to sit down with the contractors that gave you quotes for your roof replacement? If so, do you know what questions you need to ask them?
If you don't, you're not alone. Luckily for you, I've come up with the top 8 questions to ask a roofing contractor.
The team at Bill Ragan Roofing has been replacing roofs in the Nashville area since 1990. We give you the highest-quality and best looking roof in the neighborhood. When you work with us, you'll never worry about your roof again.
So, what are those key questions to ask a roofing contractor? Always eager to educate on all things roofing, you're going to get the top 8 questions to ask and the answer you should be looking for.
Continue reading to learn why you should ask if they're local, how they protect your property, what workmanship warranty they offer, and more. After learning about these 8 questions, you'll have the opportunity to download a complete checklist of all the questions you should ask a roofing contractor.
1. Are you licensed, bonded, and insured?
The first thing you should ask a roofing contractor is if they're licensed, bonded, and insured.
Licensed: For a contractor to get a license, all they have to do is register with the state's board of licensing contractors. The price of the job will determine what license they'll need.
Bonded: Being bonded means that a bonding company knows that a contractor does business correctly and ethically. A bond ensures that if a company goes out of business during the middle of a job or if there's a problem with the work and they don't fix it, then the customer can fall back on the bond company.
Insured: All contractors should be fully insured with general liability, workman's comp, and a company vehicle insurance policy on all the vehicles owned and unowned.
Don't be afraid to ask to see physical copies of each. Any roofing contractor with all three should be proud and more than happy to show you that paperwork.
Keep in mind, the state you live in will have different requirements for each of them. Some states might not even require the contractor to have one or the other. Research your local codes and make sure the contractor you hire has all appropriate permits and paperwork.
2. Is your business local?
When looking at contractors to hire, it's crucial that you pick one that's local to your area. Always ask a roofing contractor where their physical office location is and make sure they have a local phone number. This ensures you know where to find them if you ever have a problem with your roof.
Be aware that some out of state companies come in after a big storm, undercut local roofing company prices, get the money, and move on to the next storm-hit town. These companies don't care about local codes or if they properly install your roof.
On the other hand, a quality local roofing company will know what local installation codes to follow, the paperwork required, and everything else they'll need to ensure your roof is correctly installed and in compliance with your state's requirements.
To learn more about why you need to hire local, read this article on why it's important to hire a local roofing contractor.
3. How long have you been in business?
When you invest in a roof replacement, you need to ask and look up how long they've been in business in your area. If you choose a newer roofing company that's a couple of years old, chances are their prices will be a lot cheaper.
The problem is they don't know how to price jobs correctly to have retained earnings at the end of the year to get them through the winter months. That's when a new company will shut down.
That's not to say there aren't good young companies in your area. However, five years from now, you want to make sure the company will still be there to take care of your roof investment.
Make sure you choose a contractor that's established and has a strong history in your area. The longer a roofing company has been in the business doesn't make them any better, it just means that they'll be around if there's a problem.
4. What is your workmanship warranty?
Roof warranties are in place to protect your roof investment. You'll have one on your roofing materials and another on the contractor's workmanship.
You must ask a roofing contractor what kind of warranty they offer on their workmanship. They could offer anywhere from one year, two years, three years, five years, 10 years, 25 years, or even a lifetime.
For example, a company that relies heavily on caulk will give a two-year workmanship warranty because the caulk will fail within a couple of years. However, if a roofing company really cares about how your roof is installed, they'll provide you with a lifetime warranty.
Just be warned, warranties are only worth the paper they're written on. To learn more about your roof warranties, read this article on what roof warranties cover.
5. If I have a problem, can I talk to the owner?
The name of our company is Bill Ragan Roofing. All you have to do is call and ask to speak to Bill Ragan. It really is that simple.
You should always ask a contractor, "If there's a problem, who do I take it to?" The ability to speak to the owner about anything roofing is invaluable.
If they take time out of their day to listen to any concerns or questions, you can be well assured that your problem is their problem. However, if you're speaking to people in an office who have no authority, you'll end up being shuffled around from person to person until you get tired of dealing with the situation.
Whether it's the owner or the president, you want to know who you're dealing with and, more importantly, who to talk to when you have a problem. The ability to speak to an owner shows you that you're important and that you'll be taken care of from the very top.
6. Are you certified by shingle manufacturers?
The top shingle manufacturers pick six, eight, or 10 of the best contractors in any given area to go through their certification process. The certification(s) allows a contractor to offer the best warranties and enhanced warranties on the materials from the manufacturer.
Ask the roofing contractor if they're certified by any of the manufacturers and if you can see a copy of the certification. This certification tells a customer that the shingle manufacturer trusts that specific contractor and that they're a reputable company.
If a contractor is established in the community and is known to do top quality work, then the manufacturers will be the ones to seek them out about certifying. But the main reason they pick the top contractors is that their brand is associated with the contractor's brand.
They know the contractor will install their products correctly per the manufacturer's installation instructions to ensure the customer gets the most out of the materials and that the roof's lifespan will be maximized.
7. Can you give me references?
Getting references from a contractor is crucial to hiring the right one. Ask every contractor that gives you an estimate to provide you with references from jobs completed in the past 3 to 6 months.
A reputable roofing contractor will be happy to give you these references when you ask for them. You can even double-check if the contractor gave you honest answers to the questions in this article by talking to past clients.
On the other hand, if they're not willing to give you references, don't even think about investing in your new roof with them. To learn more about why you should get references, read this article on 3 reasons to get references for your roof replacement.
8. How do you protect my property?
Anytime you have work done on your roof, a roofing contractor should do everything possible to protect your property.
It's crucial to your peace of mind to ask a roofing contractor what steps they take to protect your lawn, landscaping, light fixtures, etc. For example, they should angle a tarp that's secured from your gutters down to a "dump" tarp on the ground to cover the foliage and landscaping that surrounds the base of your home.
Be aware, some contractors sneak into the fine print of your roof estimate that they're not responsible for any damage. They'll throw on your roof without a care for your property and will show you the clause in the fine print showing they're not responsible.
Protecting your property is a crucial part of the roof replacement process. To learn more about the protective steps a reputable contractor takes, read this article on how your property is protected during your roof replacement.
More questions you should ask a roofing contractor
Now you know the top 8 questions you should ask a roofing contractor. You also know the answers to look for when asking if they're local, how long they've been in business, how they protect your property, and more.
When you ask these questions, you're on your way to hiring a reputable roofing contractor that's right for you. But are there more questions you need to ask?
Luckily for you, we've got that covered.
The team at Bill Ragan Roofing has been providing the residents of Nashville with high-quality roof replacements since 1990. We take extreme pride in our workmanship and are proud to offer you a lifetime warranty. If you're local to Nashville, don't hesitate to contact us to take care of all your roofing needs.
So, what other questions should you ask?
Get this free Checklist of Questions to Ask a Roofing Contractor so you don't get taken advantage of when discussing your new roof with a contractor.